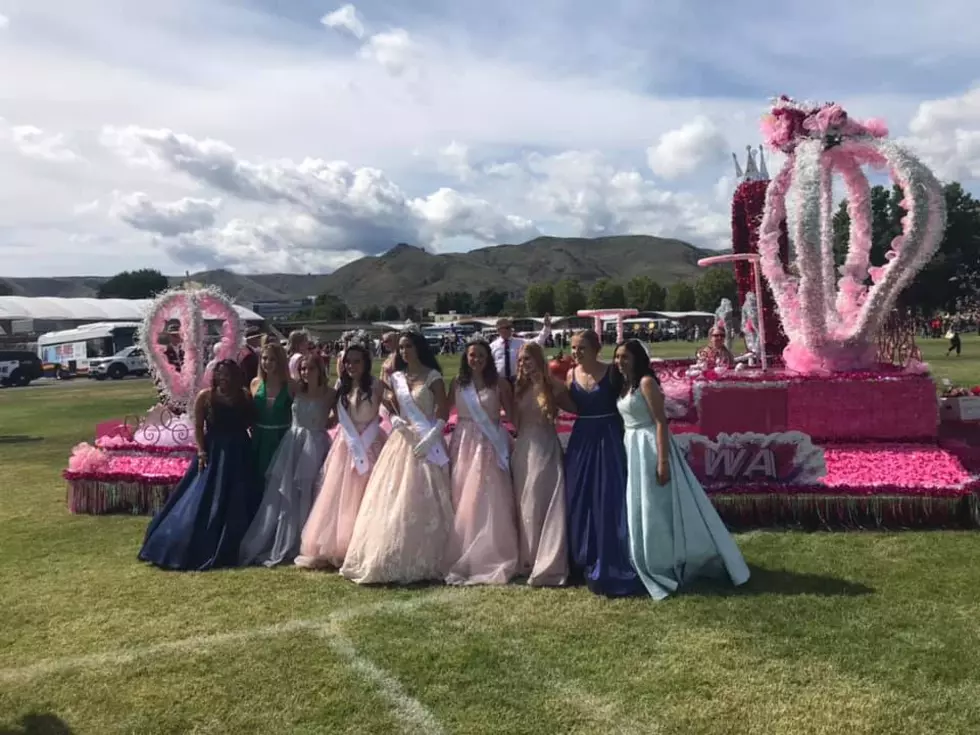 "Best Of" for 2021 Apple Blossom Named
Photo by Dave Bernstein
The Washington State Apple Blossom Festival Committee announced their "Best of" winners for the 2021 edition of the event.
In the food fair, Smokenhagen from Moses Lake received the top prize.
For the arts and crafts festival, which took place over the weekend, Tundra Designs Jewelry was named best in show.
Here is the full list with descriptions of each winner:
The Arts & Crafts booths award winners are:
Best of Show: Tundra Designs Jewelry, Handmade Jewelry made out of foraged natural elements and resin.
2nd Place The Green Gypsy, Handmade Jewelry made from recycled metals with a theme of animals and outdoors.
3rd Place Shoalwater Pottery, Everyday Usable Artifacts.
Royalty Choice Award Suno Henna, Henna-inspired Painted Home Goods
Food Vendor Winners are:  
"Best of Show" Smokenhagen, from Moses Lake, WA
Turkey Leg, Pulled Pork Sandwich, Chicken Strip Basket, Tri-Tip Sandwich, Jumbo Kielbasa, Nachos, Curley Fries & Smokenhagen Fries
"Best Cleanliness/Overall Appearance."  You Found Us, from Everson, WA Ice Cream Cones, Boehm's Hand Dipped Ice Cream Bars, Frozen Bananas Dipped in Chocolate, Floats & Cotton Candy
"Best Customer Service" Shiskaberrys, from Monroe WA
Milk, Dark and White Chocolate Dipped Fruit (strawberries, bananas and pineapple) on a stick. Frozen chocolate Dipped Cheesecake topped with Raspberries on a stick.
"Best Food Main Dish" Marsalees, from Spangle WA
Chicken Teriyaki, Orange Chicken, Noodles, Vegetables, Rice, Fried Rice, Egg Rolls, Pot Stickers,
"Best Value" Cakes For College, Wenatchee WA
Funnel Cakes, Cotton Candy, Popcorn, Slushees
"Community Choice" award.  This was chosen via the Apple Blossom APP!  Kaleenka's From Duvall WA
Beef & Cheese Piroshky, Salmon & Cream Cheese Piroshky, Vegetable Piroshky, Apple & Cinnamon Piroshky, Red Cossack & Green Cossack
More From NewsRadio 560 KPQ