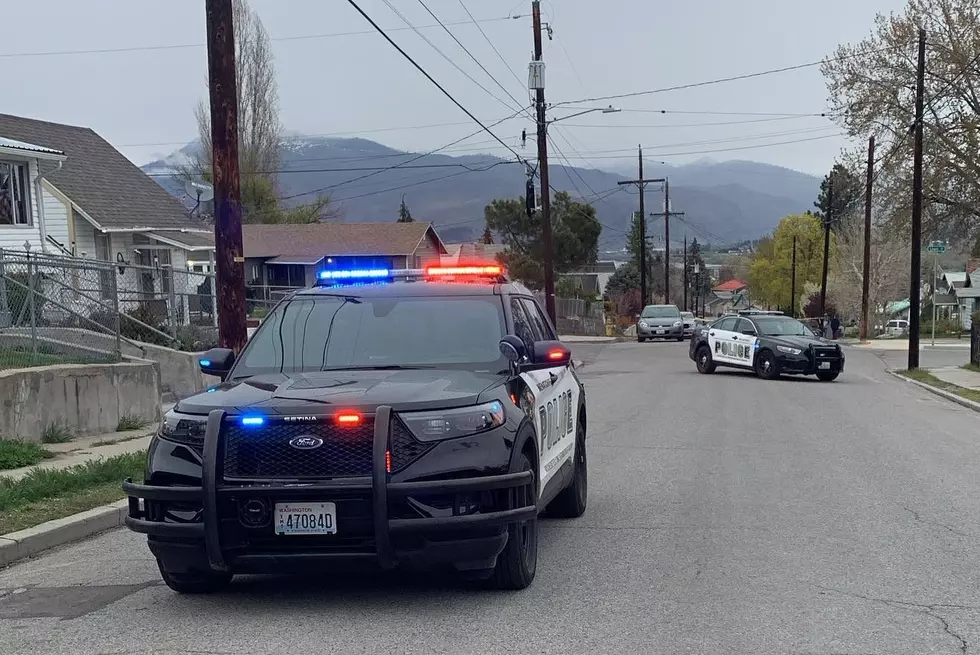 Two in Custody After Wenatchee Shooting Leads to East Wenatchee Manhunt
Photo: WPD
Police in Wenatchee and East Wenatchee are still collecting evidence after a shooting and car chase led to a manhunt for two suspects.
Wenatchee Captain Edgar Reinfeld said the incident began with a disturbance call on Okanogan Avenue just before 3:00 pm. A few minutes later, police received a report of shots fired in the 800 block of Methow Street.
"We arrived within 60 seconds and found a vehicle in the middle of the street with a gunshot wound victim in the car." Reinfeld said, "We had a description of a fleeing vehicle. Shortly thereafter, East Wenatchee (police) picked up a vehicle matching that description in East Wenatchee."
An East Wenatchee detective with the Columbia River Drug Task Force spotted the suspect vehicle, a white Mercury Grand Marquis, in the area of 9th and Valley Mall Parkway. The detective attempted a stop and the car drove away at high speeds down Baker Street.
Eventually, the car crashed on Westview Drive near 27th Street and Baker Street in Douglas County.
East Wenatchee Chief Rick Johnson said the two suspects got out of the car and fled in opposite directions.
"One (suspect) went into a residence a few houses from the crash scene and actually burglarized that residence, stealing some clothes and a bicycle." stated Johnson, "He then tried to flee the area on the bicycle. Our guys got in a foot pursuit with him and he was tased and taken into custody."
The other suspect managed to make his way all the way down to the Apple Capital Loop Trail. He was picked up on Douglas County PUD cameras and a foot pursuit with officers and Douglas County Sheriff's Office deputies ensued.
Johnson said the suspect then ran into the Columbia River. Officers, deputies and a Sheriff's Office drone followed him until he surrendered about five minutes later. The suspect was then transported to the hospital.
Cascade Elementary in East Wenatchee was put on lockdown for about an hour. Johnson added that he was very thankful for all the patience and cooperation parents showed while they waited to pick up their kids.
The 800 block of Methow Street was shut down for about two hours while police processed the scene.
The victim, described as a younger adult man, was taken to the hospital and his condition is unknown.
More From NewsRadio 560 KPQ