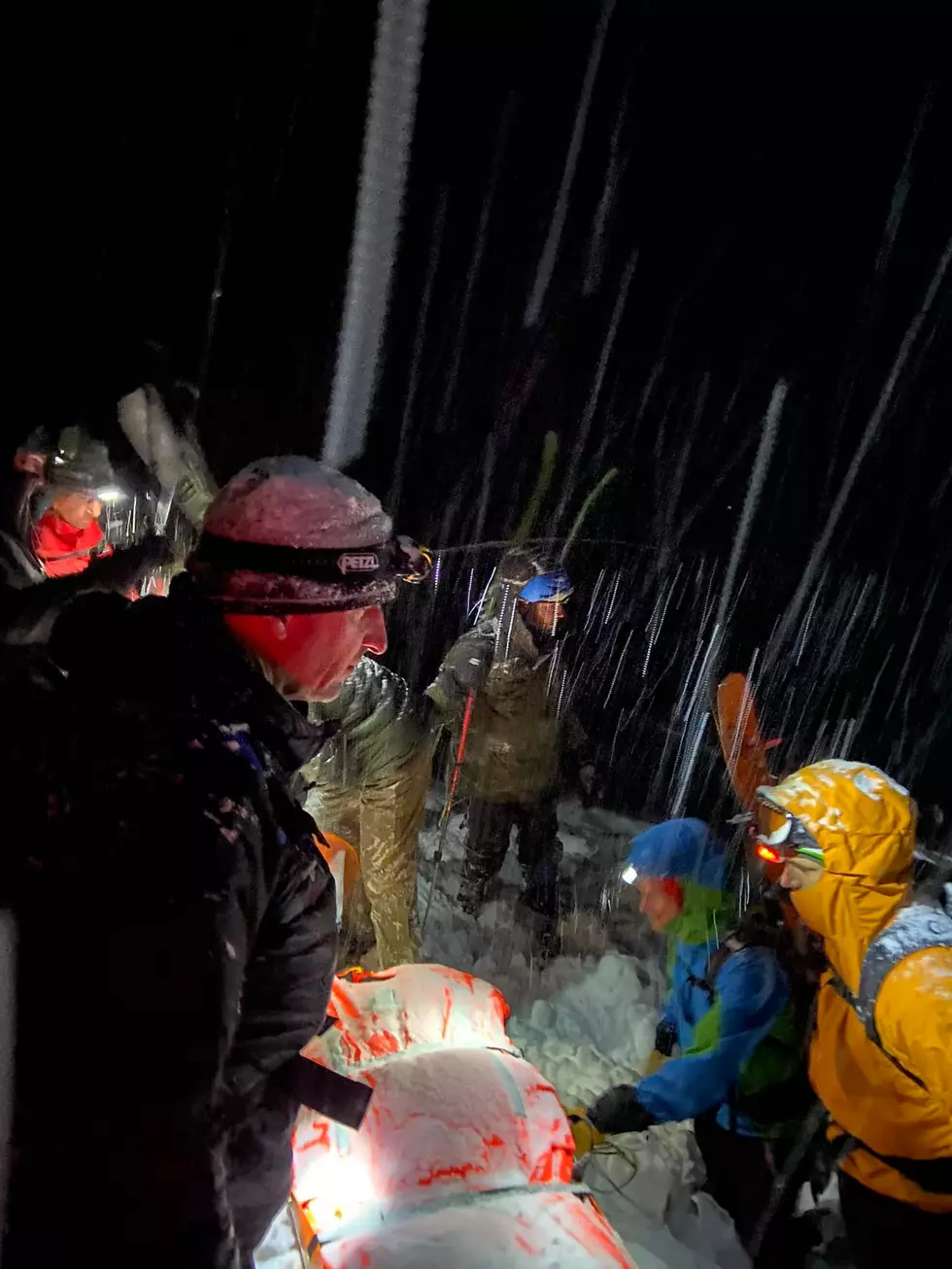 Skier Rescued in Extreme Conditions from Remote Backcountry Outside Lake Wenatchee
Image from Cascade Ambulance
A skier has serious injuries after crashing into a tree during harsh weather conditions in the remote backcountry outside of Lake Wenatchee.
The 23-year-old woman was staying at the Alpine Lakes High Camp east of Stevens Pass, and was skiing in the Coulter Creek area when she hit the tree on a 40-degree slope.
The woman was able to call for help on a cell phone, but Chelan County Chief Deputy Adam Musgrove says first responders had a difficult time getting to her.
"She was in a very difficult location for folks to get to," said Musgrove. "They had to snowshoe about a half mile to get to her. They couldn't get snowmobiles up to her location, so they had to trek in and pack her out."
The woman was impaled against the tree from her knee area up to her buttocks before being rescued.
Musgrove says it took crews five-and-a-half hours to get the woman into to an ambulance after receiving her call at about 3 pm Sunday.
The woman has not been identified, but deputies says she is from out of state.
Numerous responders were called to the scene, including Cascade Ambulance, Lake Wenatchee Fire & Rescue, Chelan County Search and Rescue, Chelan County Mountain Rescue and employees from Scottish Lakes High Camp.
It was the second time within a week in the area that a highly involved rescue effort was required in harsh weather conditions.
A snowboarder was rescued outside the Stevens Pass Nordic Center in late December.
"It's a heck of a way to start off 2022 with two very scary incidents where they could have ended badly," said Musgrove. "Especially this last one. This could have ended quite differently. If she wasn't able to get out on a phone or anything at all, she could still be lying there today."
More From NewsRadio 560 KPQ