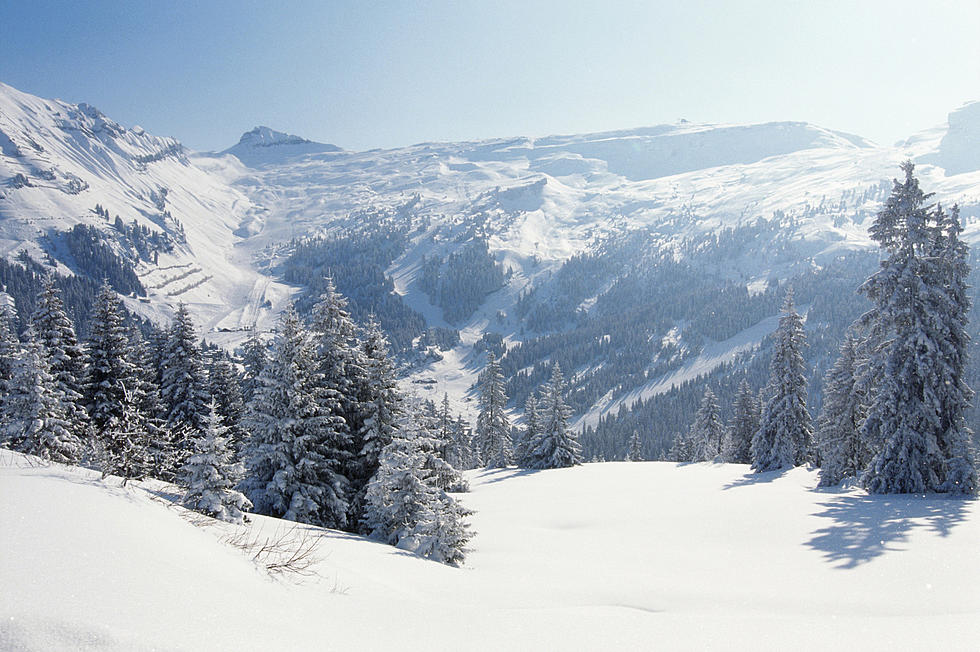 Current Healthy Snowpack Helps Washington State
David De Lossy/Getty Stock
A healthy snowpack in the Cascade Mountains is an essential component of the water cycle for all of us. We rely on the melting snowpack for irrigation, hydropower, drinking water and protects us against wildfires and the terrible smoke, mid to late summer.
We thankfully had a healthy amount of snow in March.
I just checked the current snowpack levels in Washington State: Overall, the Cascade Mountains, as a whole, are at 123% of normal. KING 5 Seattle recently reported The Central Columbia Region (The mountains closest to us in Wenatchee) are at 120% of normal levels.
As the snow gradually melts, it fills streams and rivers, providing a steady supply of freshwater throughout the summer months. However, in recent decades, the seasonal snowpack in Washington State has decreased, resulting in earlier snowmelt and reduced discharge to streams, ultimately affecting the availability of water resources.
One of the consequences of this earlier snowmelt in our recent past, is an increase in wildfire activity. The decrease in forest canopy caused by wildfires - has led to a more rapid and advanced snowmelt, thereby augmenting snowmelt.
Normal or above normal snow levels at high elevations in the Cascades helps to maintain a healthy snowpack. This is crucial not only for the adequate supply of irrigation water for orchards and for our lawns and personal gardens. Here's to a slow melt this Spring. It will help prevent the occurrence of wildfires.
The current excess snowpack in Washington State is great news!
---
INFO SOURCES: KING 5 NEWS, Snoflo.org
10 Tips To Prevent Wildfires
Smokey The Bear said it best, "only you can prevent wildfires." Well, it's a lot easier said than done, Smokey. Great name for a bear trying to warn us about fire hazards, by the way.
In order to prevent wildfires, you have to first know how they can be prevented. Here are 10 tips provided by the Department Of Interior that will help you in your every day life, so you can enjoy being outside, camping, and having bonfires without it turning into a problem.
Here are their 10 tips, along with some simplified explanations from me.
More From NewsRadio 560 KPQ