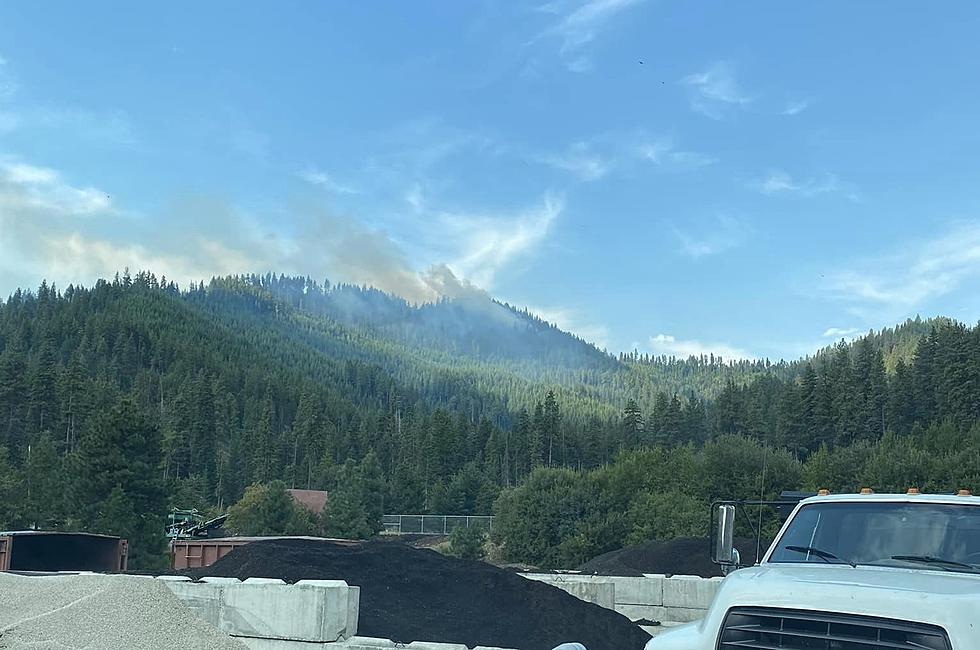 Forest Fires Still A Threat With Cooler Weather In NCW
Image: Aug 29th, Lake Wenatchee Fire & Rescue facebook
The weather is cooling in North Central Washington, but wildfire danger still exists. 
Thunderstorms in the last week ignited a dozen fires in the Okanogan Wenatchee National Forest. 
Spokesperson Robin DeMario says the fires kept forest crews busy, even though they were small. 
"Most of them were about a tenth of an acre," said DeMario. "That's pretty small if you think about it. A tenth of an acre, half an acre, a quarter of an acre. There are definitely resources being deployed to the incidents to put them out." 
Two small fires near Coles Corner in Chelan County drew the attention if Lake Wenatchee  Fire and Rescue, which led to widespread media coverage of them in the Wenatchee area,
The forest service is asking visitors to do their part to reduce the risk of human-caused fires while wildfire danger is still high. 
The public is asked to remain diligent with fire prevention and remember that there is a campfire ban across the entire Okanogan-Wenatchee National Forest.   
The past week's thunderstorms also brought more than 4,000 lightning strikes within a two-day period recently in Washington state. 
In addition to causing direct fires, lightning can pose a delayed danger when it hits dried out land on forest floors. 
DeMario says lightning strikes often lead to an eruption days later in what are called holdover fires. 
"It'll just sort of smolder," said DeMario. "And it'll smolder and smolder until conditions dry out, warm up, winds increase. And then it will flare up into a flame, which will then flare up into a fire." 
Crews with the National Forest are bracing for a possible surge of holdover fires in the upcoming week. 
The forest service will be conducting aerial detection flights as needed to scan the forest for holdover fires.   
DeMario says even though a lot of rain fell in places from the recent thunderstorms, not all of it reached the ground, especially in areas of thick timber, where the ground fuels are still dry under those trees. 
The forest service is reminding people to report new fires by calling 911. 
More From NewsRadio 560 KPQ