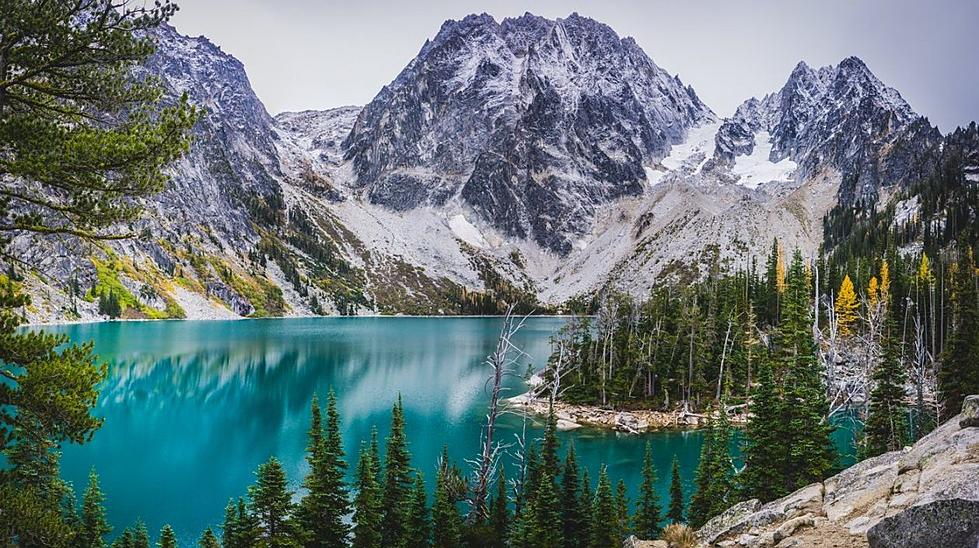 Injured Hiker Rescued From Colchuck Lake Area
Colchuck Lake and Colchuck Peak
A hiker is recovering after being rescued near Leavenworth late Wednesday afternoon.
The 46-year-old woman used an emergency locator beacon to call for help from about three miles up the trail to Colchuck Lake at just before 4 p.m.
A team of about fifteen rescuers from Chelan County Mountain Rescue and Chelan County Volunteer Search & Rescue, along with medics from Cascade Medical Center in Leavenworth and deputies from the Chelan County Sheriff's Office was quickly assembled to reach the woman on the ground.
Sheriff's Sgt. Jason Reinfeld says the team received information about the woman from other hikers in the area.
"As they were hiking in we started getting reports from hikers on the way out that there was a female who'd taken a fall off the end of a bridge into the rocks. It's about an eight-foot fall. She was reportedly injured and as more people came out, things started sounding a lot worse, even the potential that she'd fractured her pelvis."
The woman had reportedly fallen from the bridge on the Stuart Lake Trail while trying to reach Colchuck Lake.
A helicopter from the U.S. Army Air Ambulance Detachment in Yakima was called in at around 7:30 p.m. and crews had the woman safely hoisted out of the area by 9:20 p.m.
Reinfeld says in addition to the information crews received from other hikers, they also played a pivotal role in assisting the woman prior to her rescue.
"The inReach device she used to call for help belonged to some other hikers that came across her. They happened to also be a couple of nurses that were able to help take care of her before the rescuers got there."
The woman was flown to a hospital in Yakima for treatment of her injuries. Her current status was not available.
Reinfeld says the incident is among many that have once again made for a busy season of rescues in the vicinity of Colchuck Lake.
More From NewsRadio 560 KPQ