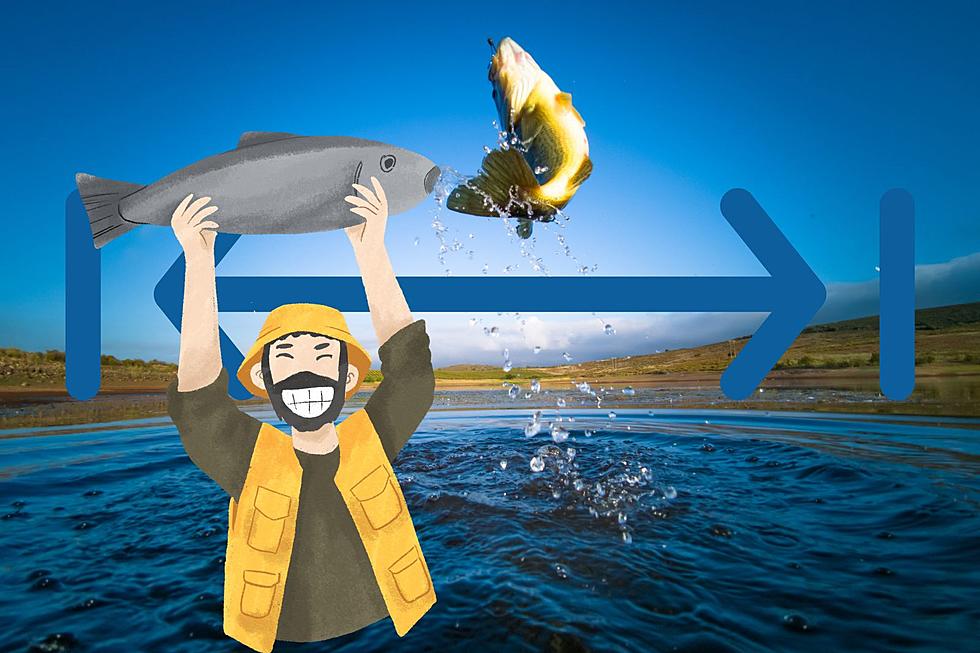 The Largest Large Mouth Bass Caught in WA is How Big?!
Photo Credit: Aly/Canva
I used to work at a sporting goods store, here locally in the Wenatchee Valley. Day in and day out, we would hear of stories from the Columbia River, Potholes Reservoir, to distant lakes. You can ask a fisherman where he fishes, guarantee you though, they will tell you as little as they can! Why? Because that is their sacred place that may have even spanned decades.
Ask a fisherman how big their catches were for the day, and I can almost bet an extra inch or so will be added to the actual size that were caught, cause well, ego.
---
So, actual record wise, how big are the fish that are "record size," in Washington State?
According to the Washington Department of Fish and Wildlife, this is what I found.
Largemouth Bass - Caught by Bill Evans back in August of 2016. In Lake Bosworth, Snohomish County.
Smallmouth Bass - Caught by Ray Wonacott back in 1966. Location, Handford Reach, Columbia River.
When was the last time you went fishing?
March - October are the prime months to fish for Bass.
Crawfish and baitfish (according to Google) are the best bait for catching those trophy winners!
Personally, I love a good bass fishing trip. Potholes is one of my favorite places to float on too. Something to say about the great outdoors here in Washington State, the Eastern side of the state has some really vast areas to visit, and some areas can only be spotted by boat!
Load out the boat and set up your fishing rods! It's time to go fishin'!
And who knows, maybe I'll be writing your name on the "Largest" fish caught in Washington State!
Washington Game Fish Records - Best Fishing in America
bass fishing washington - Google Search
---
Kids Fishing Pole Combo Recall
A recall has been issued for the Lil Anglers Recalls Children's Fishing Rods Sold with Kid Casters No Tangle Combos.
---
27 Responses You'll Get if You Ask a Mainer "Where is Good Fishing Spot?"
It is safe to say that Mainers are some of the most secretive individuals when it comes to fishing. Here are some responses when asked where is a good place to go fishing in Maine.
---
10 Unique Things This Michigan Man Has Found While Magnet Fishing
You just never know what you might pull from the river/lake while doing some magnet fishing
More From NewsRadio 560 KPQ