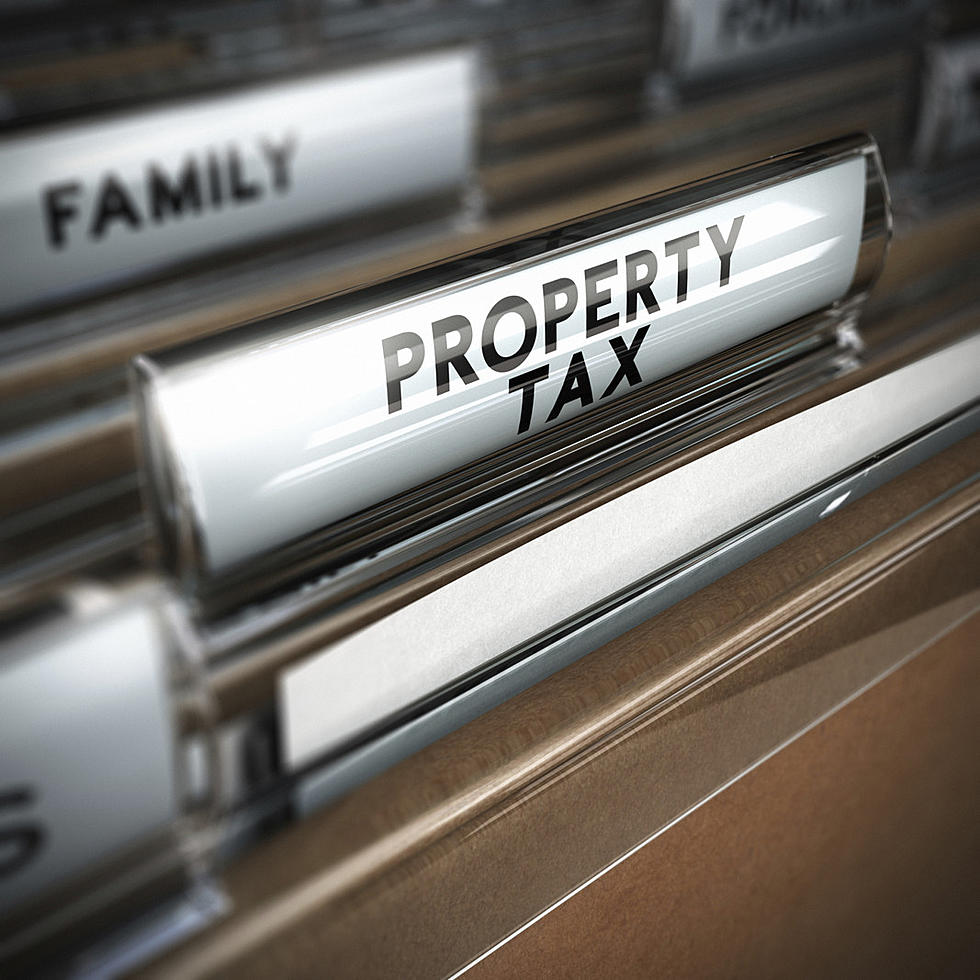 Chelan Douglas Port Spending $40,000 On Mailer About Tax Levy
Property tax image from TownSquareMedia
The Chelan Douglas Regional Port Authority is sending postcards to voters in both counties explaining a tax plan that'll be on November's election ballot. 
A bill passed by the state legislature this year allows the Port to ask for voter approval of an equal tax levy on property owners in both counties. 
Port CEO Jim Kuntz says the bill also has a requirement that led to the plan to mail out informational postcards. 
"The bill requires that, yes regional port, you may put this to a vote of the people in the two-county area, but you are required to do voter outreach," said Kuntz. "You have to go out and explain this to voters."  
Kuntz says they're doing a mailer for practical reasons. 
"Instead of knocking on every door, we're going to send out a postcard to every registered voter in Chelan and Douglas County explaining, one, what we do, two, how you're currently paying property taxes, and then three, how we want to adjust it," Kuntz said.  
The Port estimates it'll spend $40,000 on the postcard effort. 
The Port currently collects a higher levy from property owners in Chelan County over Douglas County. 
The bill in the legislature was sponsored by 12th District representatives Keith Goehner of Dryden and Mike Steele of Chelan. It was signed by Governor Jay Inslee on May 1 and went into effect July 23.  
The Port was required to come to an agreement on the levy proposal by July 1, which it cleared by about a week. 
The Port of Chelan County's 2022 tax levy rate is 17-and-a-half cents per $1,000 of assessed value while the Port of Douglas County 2022 tax levy rate is 13.2 cents per $1,000 of assessed value.   
 Under the resolution signed off on by the Port commissioners, the difference of 4.3 percent would be erased under the "rate equalization" with property owners in both counties paying 16.2 cents per $1,000 of assessed value.   
 In Douglas County, the levy would move up from $66.38 per year on a house valued at $500,000 to $81.27 per year on the same home, or $6.77 per month. In Chelan County the levy would be reduced from $87.86 a year on a home valued at $500,000 to the same $81.27 per year on the same home, or $6.77 per month.  
There would be a one-year adjustment period before tax levies would even out.  
 The total tax levy imposed by the Port Authority on both counties is $4.6 million, with $3.2 million coming from Chelan County and $1.4 million from Douglas County.   
Douglas County commissioners have expressed strong opposition to the unified tax plan, wanting to keep the levy for Douglas County property owners at the lower rate. Those commissioners also say they're concerned that any subsequent equalization could be made without a public vote. 
The Chelan Douglas Port Authority is a public organization which has a chief purpose of generating economic development for the area.
More From NewsRadio 560 KPQ