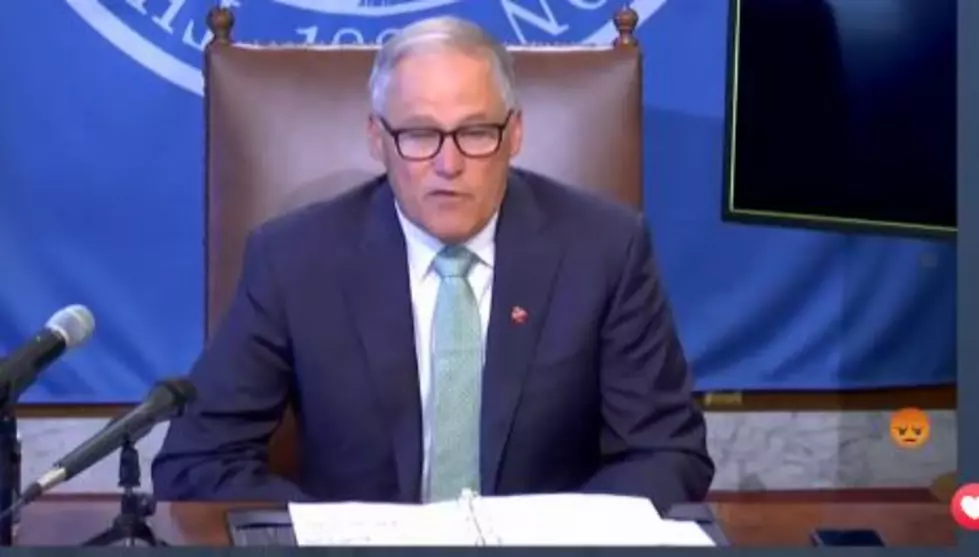 Gov. Inslee Tests Positive for COVID-19-Again
Inslee tests positive for COVID a second time (TVW)
According to information released by Governor Inslee's office, he has now tested positive for COVID.
  Inslee tests positive for a second time
According to the information release, Inslee has very mild symptoms, including a cough.  He will continue with his schedule, although will be doing it remotely.
The official Governor's office release said in part:
"Inslee is consulting with his doctor regarding whether to receive Paxlovid antiviral treatments.
Inslee is fully vaccinated including booster shots in October 2021, March 2022, and September 2022. Inslee tested positive for COVID-19 in May 2022."
Tests on his wife Trudy came back negative.  The information release did not indicate which variant of COVID Inslee tested positive for, we have reached out to Deputy Communications Director and leading staff member Mike Faulk to find out.
The exact date of the positive test was not released. Inslee included this statement in the release:
"Once again I am very appreciative to be vaccinated and boosted. This is a scientific gift that has given us the capacity to prevent hospitalizations or worse. I encourage folks who haven't received their booster to talk with their doctor and avail themselves of this protective, life-saving measure."
Additional updates will be provided to this story when they become available.
Goosebumps and other bodily reactions, explained
More From NewsRadio 560 KPQ