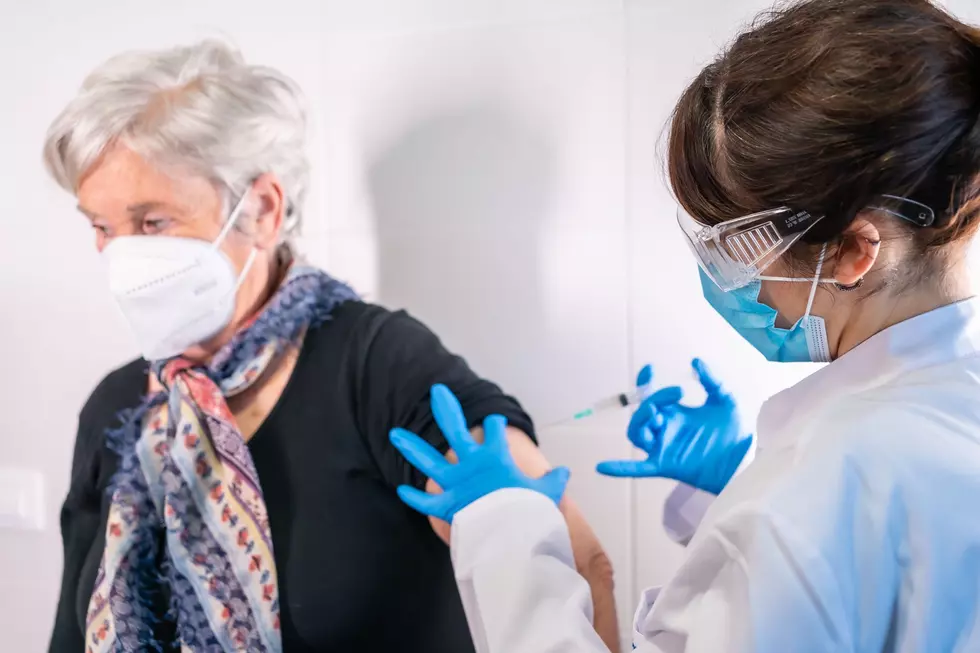 Breakdown Of Pandemic Harms Conference Delivered To Health Board
Photo: 123rf.com
The Pandemic Harms Conference, held in Wenatchee last month, drew a crowd of 500 including speakers from around the state such as NBA legend and Gonzaga alum John Stockton. 
One of the organizers was Bill Sullivan, a board member with the Chelan Douglas Health District. 
At Monday's district board meeting, Sullivan delivered a debrief of the conference and shared his experiences. 
"The 4-and-a-half-hour event featured and was attended by a diverse representation of people from around our community, including many healthcare professionals. Two dozen people shared stories with 40 additional people signed up to speak" Sullivan said. 
Sullivan expanded on the opinions of health professionals and read some quotes from other attendees. 
"Here's a quote from a woman in Malaga, who's actually quite politically involved and (she said) today, it was probably one of the most important informational life changing events I have ever been to," Sullivan said. "Gentleman coming from Southwest Washington, who's active on the national level, and (he said) this is the best event of its kind on a national level that I had been to." 
Sullivan also shared some takeaways from 30 attendees who suffer from myocarditis, an inflammation of heart muscle cells that is known to cause cardiac arrest.  
"Results of cardiac screening associated with this event revealed an alarming 53% myocarditis marker rate among 30 people tested in connection with the event," Sullivan said. "These are 30 people from our community that showed up for this event, signed up for the service, got tested. 16 of them are exhibiting myocarditis." 
Many medical professionals say COVID-19 infection poses a higher risk of myocarditis while others say it's a rare complication of the COVID-19 vaccine. Sullivan says the disease is only one of two side effects listed in the Chelan – Douglas health department's informed vaccine consent documents. 
Sullivan went on to say that he's not attributing a cause, but said the number is alarmingly shocking and that it should prompt the board into some type of action to determine what could be the cause of that issue. 
When asked whether the 16 of the 30 people tested showed evidence of heart damage, Sullivan responded by saying the provider didn't have that information or age.  
"Nor did we ask because we're not trying to get into that fight. The point is, there's a lot of evidence that the vaccines are causing harms. But in the context of that testing, that didn't seem appropriate. But my point is, there's a big problem out there," Sullivan said. "There's a health crisis, regardless of whether the cause is a vaccine or some other cause." 
Sullivan added that so much of what people learned from the pandemic was a pack of lies. He broke them down during his debrief: 
COVID originated from a bat, or pangolin soup, not a laboratory

 

COVID is 10 times deadlier than the seasonal flu

 

1.1 million people died from COVID

 

There is no effective early treatment, therefore the only option was to lock down society until a vaccine is developed

 

You can spread COVID without having symptoms

 

Children are super spreaders

 

Six feet social distancing is based on science

 

Masks will protect you

 

COVID vaccines are safe

 
"Much like the narcotics issue and the mental health issue, which are both significant health issues that we need to be addressing, Mr. Chair, I think we need a working group or committee stood up for each of these three issues so that we can address them in small groups at a greater frequency than we're addressing on the one or more-month basis." Sullivan concluded.  
Sleep Easy, These are Idaho's Safest Places
These rankings are based on the
Safewise
study using the most recent reports and stats available from 2022.
More From NewsRadio 560 KPQ