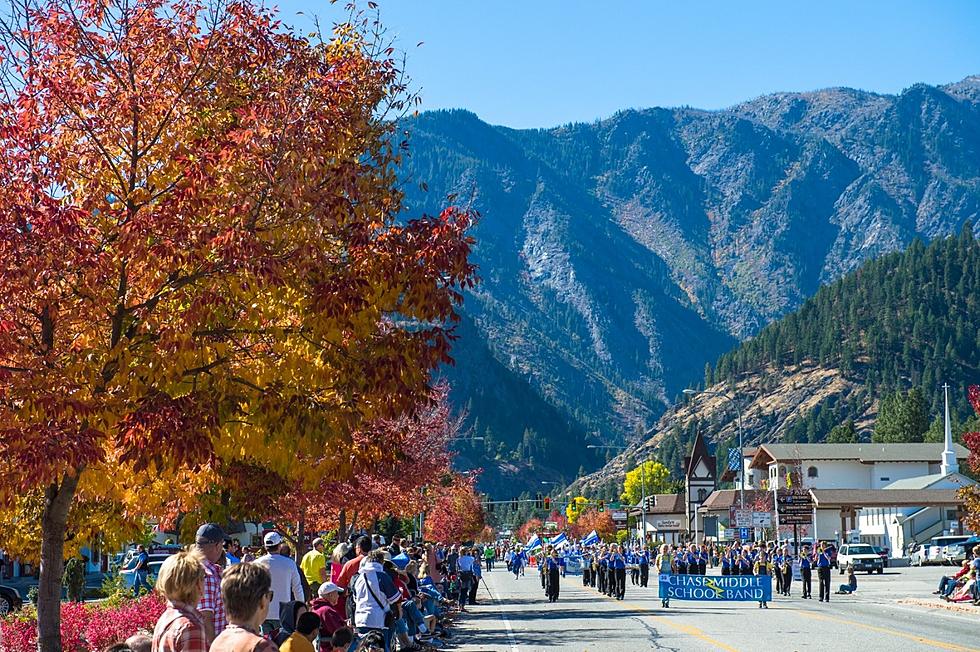 More Grant Money To Boost Tourism In Chelan County Coming
Autumn Leaf Festival Parade in September credit: Visit Leavenworth facebook
Chelan County is moving forward with grant money for groups that can increase tourism and boost hotel stays or retail sales within the county. 
The County's Lodging Tax Advisory Committee accepted applications from September 1st through October 15th and the grants are awarded based on recommendations by the committee 
Commissioner Tiffany Gering chairs the committee, and she told her fellow commissioners Monday there'll be a slight delay in determining those recommendations. 
"We did want to bring in a couple of entities," said Gering. "There are more questions, so we will not have suggested funding recommendations to you until probably the first week in December." 
This round of lodging tax dollar grants is for marketing and events, which can go to things like community festivals or marketing efforts by chambers of commerce. 
Gering says it's a very competitive process, as usual. "Allotted was $280,000, and we got over a $1 million in asks," Gering said. "And that's normal." 
Gering said there've been 30 applicants for this round on grants, which is equal to the number of applicants last year for the same allocation. 
Lodging taxes, which are sometimes called hotel/motel funds, are taxes levied on lodging businesses, including hotels and short-term rentals.  
Each year, the advisory committee gives away a portion of the lodging tax dollars collected in the unincorporated areas of Chelan County. 
About half the money generated from the tax in a year is sent to six local chambers as well as Ohme Gardens, the Cascade Loop and TREAD. 
Another portion is used to operate the county's Visit Chelan County campaign. 
Twenty-two groups or nonprofit agencies received a portion of the money awarded last year for marketing and events. 
Among the recipients were the Leavenworth Autumn Leaf Festival 
($15,000), Lake Chelan Wine and Jazz ($33,000) and the Wenatchee Youth Baseball tournament ($15,000). 
The county will hand out more grants next spring to cities or organizations such as the Chelan Douglas Port Authority for use on tourism related capital projects. 
More From NewsRadio 560 KPQ