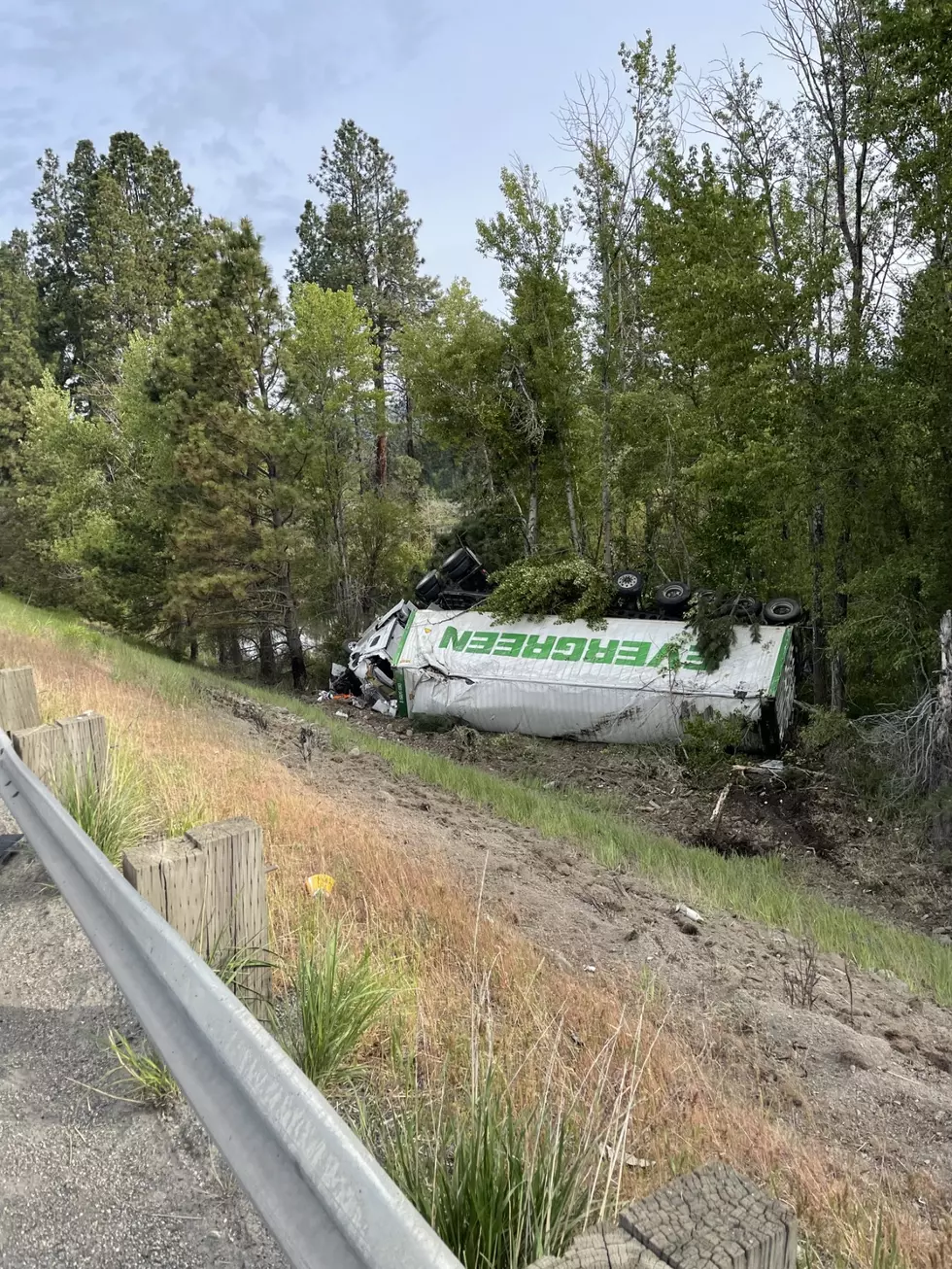 No Injuries in I-90 Crash of Semi Carrying 90,000 lbs. of French Fries
Image from Washington Department of Transportation
Traffic is back to normal today after crews worked overnight to recover a semi that rolled and fell 70 feet down a steep embankment on I-90 between Ellensburg and Cle Elum.
Washington State Patrol says the semi was traveling westbound when it tumbled off the highway while carrying what KPQ news partner i FIBER ONE reports was 90,000 pounds of French fries.
Troopers say no one was injured in the crash that took place Wednesday near SR 970 at Cle Elum.
Westbound I-90 was closed intermittently overnight between 8 pm and 2 am Thursday.
More From NewsRadio 560 KPQ