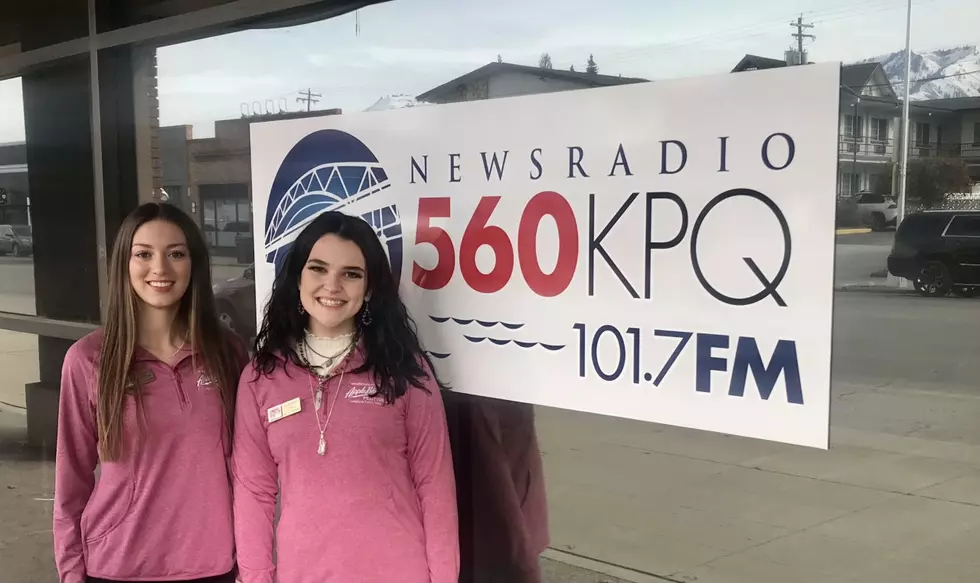 Scarlette Cron: Wenatchee Apple Blossom Festival Candidate
Rachael Hamilton (L), Scarlette Cron (R) credit;KPQ RAdio
This is a series of interviews with the Top 10 Candidates for the Washington State Apple Blossom Festival Royal Court.  The Apple Blossom Queen and two Princesses will be crowned Feb. 11th at the Cashmere Valley Bank Royalty Selection Pageant at the Numerica Performing Arts Center. Get Tickets here
Meet Top 10 Candidate Scarlette Cron
Scarlette is a busy running start student and stays even busier serving as club coordinator at Wenatchee High School.  WHS has over 50 active clubs according to Cron (pronounced CRAWN)  Scarlette explained her club coordinator role is part of the ASB structure which includes a spirit, culture and club coordinator.  Her job is to make sure clubs get funding and their needs are met.  Getting involved in a club is important to a high school experience in Cron's view "I think everybody should be in a club especially with how many clubs we have, you can really find a community....it's so inclusive, such an inclusive environment".  A member of the art club, Scarlette enjoys knitting and is self taught after taking up the hobby while recuperating from an illness. She is the "go to" cake baker for family and friends, another hobby she enjoys.
Scarlette is graduating with her High School diploma and A.A. degree through Running Start with an ambitious plan to study sociology at Western Washington University.  "I have so many options of what I could do with that (sociology field)  I could be a social worker and stop schooling or I could continue and be a professor and maybe get involved in politics later in life which is what I would like to do"
Scarlette was asked in her Apple Blossom biography who she would trade places with for a day and she explained why she chose Chritiane Amanpour, the CNN news anchor. "I really envy her level of fame and reputation.  I think it's cool for a woman to be in her position and make it in such a competitive field, and the type of fame she has where she is valued for her intellect and experiences.  That's something I aspire to achieve"
When she has spare time and isn't knitting or baking, Scarlette enjoys getting out on her stand up paddle board on the Columbia and exploring the Horan Natural area where she has spotted moose on the shore or skimming the waters on Lake Wenatchee or Lake Chelan.
More From NewsRadio 560 KPQ