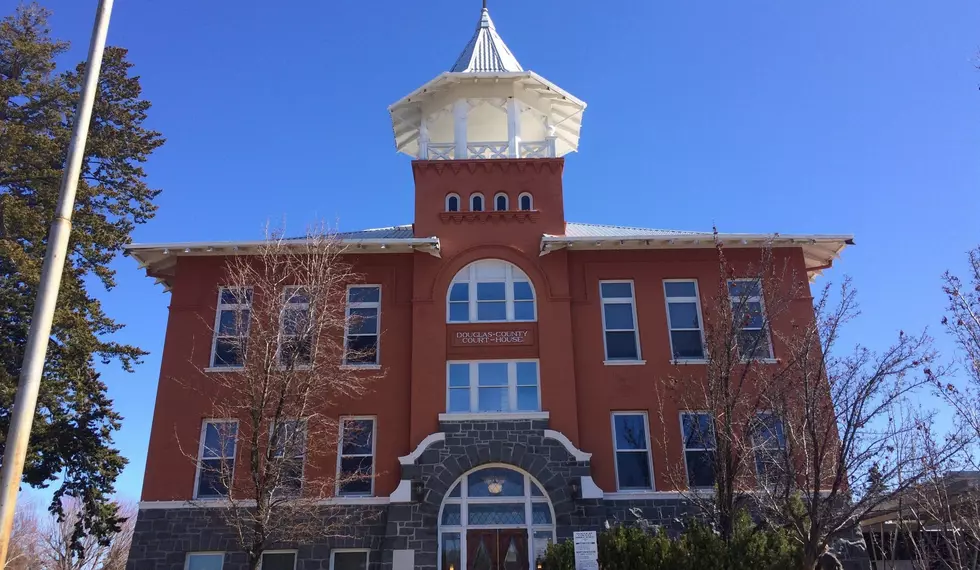 Douglas County Courthouse Evacuated After White Powder Substance Found in Ballot
UPDATE;  After the investigation determined the material was not a health risk, the shelter in place order for residents was lifted about 9:30pm Thursday.  Douglas County Commissioners have ordered the Courthouse building will remain closed to the public on Friday.   The Washington State Patrol is identifying the substance found with the ballot as part of the investigation.
The Douglas County Courthouse was evacuated late Thursday afternoon for a hazmat situation.
At approximately 4:00 pm Thursday, the county seat in Waterville was evacuated after an incident involving a white powder substance. Washington State Patrol Haz-Mat determined the substance was "Non-Hazardous" Thursday night.
"Elections personnel were processing ballots." Douglas County Undersheriff Tyler Caille said, "A white powder substance fell out of one of the envelopes, causing direct contact to one of the elections office employees. There were three other employees in the same office with that subject at the time of exposure."
Thankfully, none of the four employees were harmed, although every precaution was taken.
"The (employee) that had the direct exposure was moderately decontaminated and transported to Confluence Health." added Caille, "I will say that person was not showing any symptoms at the time of transport. It was for precautionary reasons."
The other three employees were also eventually transported to Confluence Health.
Douglas County Sheriff's Office was quick to put out emergency alerts regarding the incident. Residents within 150 feet of the courthouse were advised to shelter in place. At roughly 7:30 pm, the shelter in place advisory was expanded to 300 feet. The advisory was finally lifted in the evening, coinciding with the "Non-Hazardous" determination.
Traffic was also stopped in the area.
The investigation is still ongoing to determine suspect/motive.
The Douglas County Courthouse in Waterville will be closed Friday, Oct. 25.
More From NewsRadio 560 KPQ