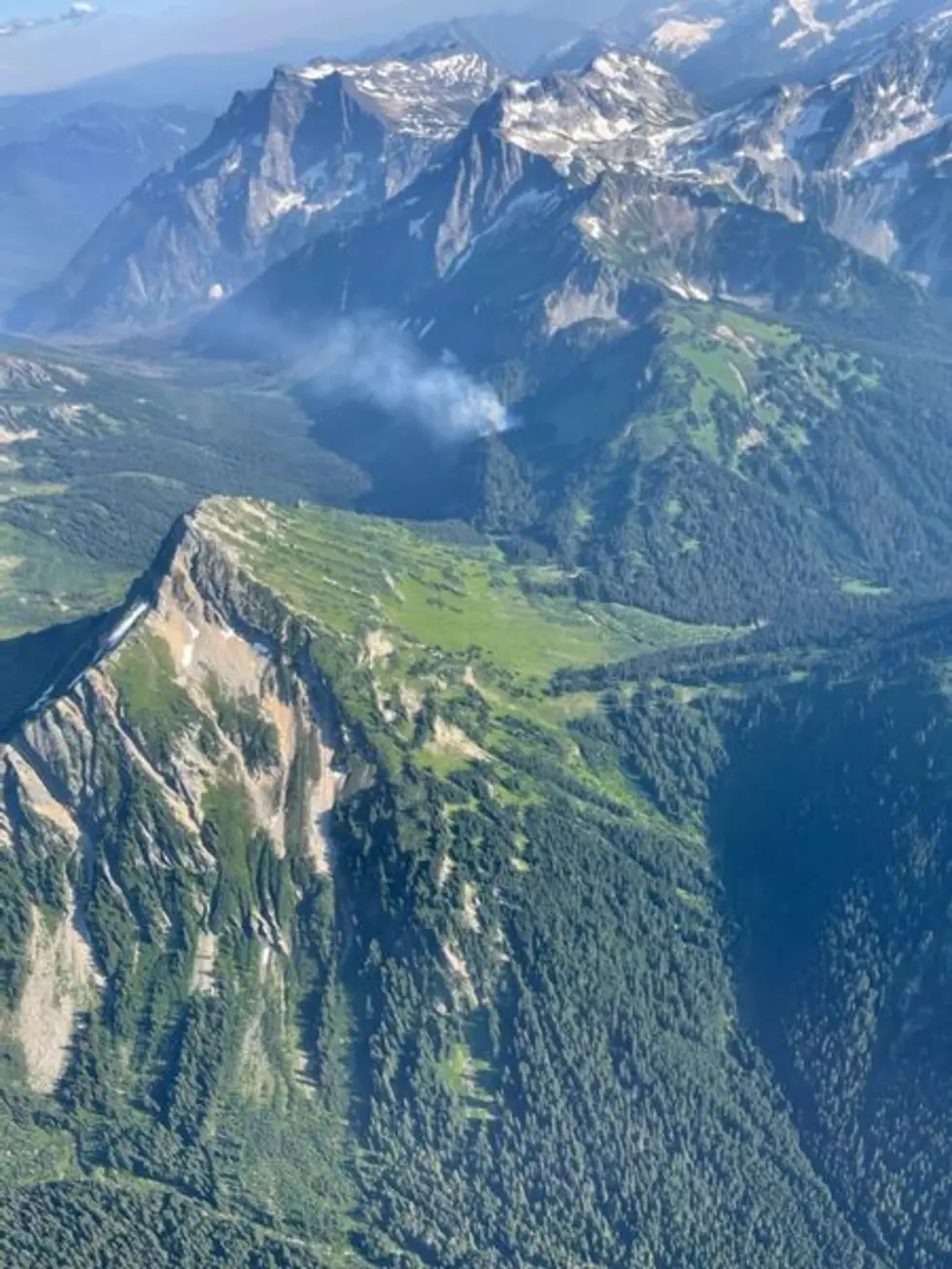 BREAKING: Evacuation Notice in Place for Lake Wenatchee Residents
Source: Chelan County Emergency Management
Update: August 14, 2022 at 12:48 p.m.
The White River Fire has grown to 341 acres and the Irving Peak fire to 143 acres after Saturday gusts escalated the wildfire threat.
Western winds were moving at an average of 20 mph on August 13. Both fires have 0% containment.
PIO Kate White said crews are using four aircrafts dumping water from Lake Wenatchee water resources.
White advises water recreationalists to stay away from emergency responders as they retrieve water.
Update: August 13, 2022 at 7:51 p.m.
Level 3 Evacuation Level for the Sears Creek Road area, Level 2 Evacuation Level for all of White River Road, and a Level 1 Evacuation Level for Little Wenatchee Road.
Lake Wenatchee Fire and Rescue Lieutenant Mike Stanford said there is currently no containment on the fires.
The largest fire is the roughly 73-acre White River fire, located above the Sears Creek drainage area.
Currently, there are at least five air tractors, air scoopers, and two air tankers, as well as a some heavy helicopters assisting the fire.
Please stay out of the area so emergency responders can fight the fires.
Original: August 13, 2022 at 12:19 p.m.
The U.S. Forest Service shared that there may be new fires over the next few days.
The Okanogan-Wenatchee National Forest has over 13 active fires since August 11. 
Washington received approximately 2,700 lightning strikes from last week's thunderstorms.
The Irving Peak and White River fires are now under a Type 3 Incident Management Team.
The Irving Peak fire is currently being monitored and has burned through 40-50 acres. The White River fire is 25 acres and 0% contained with a Level 1 fire advisory notice in place.
Fire assistance has been increased to three hotshot crews, two fire engines, and a bulldozer. Helicopters continue to drop water on this fire to aid in fire suppression efforts.
Forest Service spokesperson Robin Demario wrote that the Roaring Ridge Fire on Entiat Ranger District is out, and the Gold Creek Fire on the Chelan Ranger District is contained.
Demario asks that people obey campfire restrictions after crews responded to illegal campfires all Friday night in the Naches and Cle Elum Ranger Districts.
There is a new fire south of Rimrock Lake near Naches that was an escaped campfire. It is less than an acre large.
Trail closures are pending.
More From NewsRadio 560 KPQ