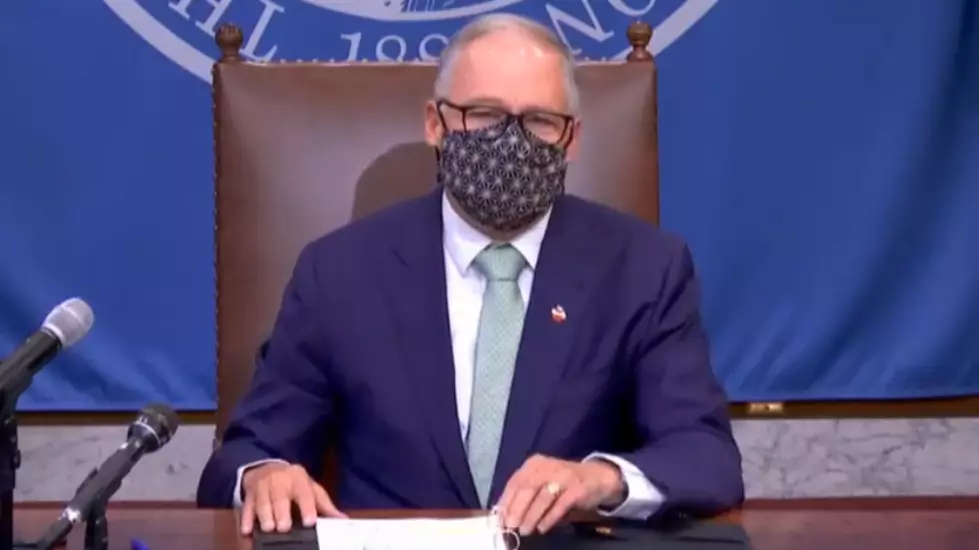 Inslee Talks Partnering with Private Businesses for Vaccine Distribution
Courtesy Governor Inslee's Facebook Page
Governor Jay Inslee further spoke Thursday on the state's efforts to partner with retailers and pharmacies across the state to administer COVID-19 vaccinations.
Inslee said that while businesses like Costco, Safeway, Amazon, CVS and Walgreens are all helping to give vaccinations, the private sector still needs to step up distribution.
"Look, if we're going to do 45,000 doses a day, we need the federal government to triple at least what their production is." explained Inslee, "We are already vaccinating more people a day than we are receiving from the federal government."
Inslee previously stated his goal of distributing 45,000 vaccine doses a day in Washington. Over the last week, average daily vaccinations have exceeded 16,000 a day.
As of Wednesday, Washington State has distributed roughly 43% of the COVID-19 vaccine doses given to the state.
More From NewsRadio 560 KPQ