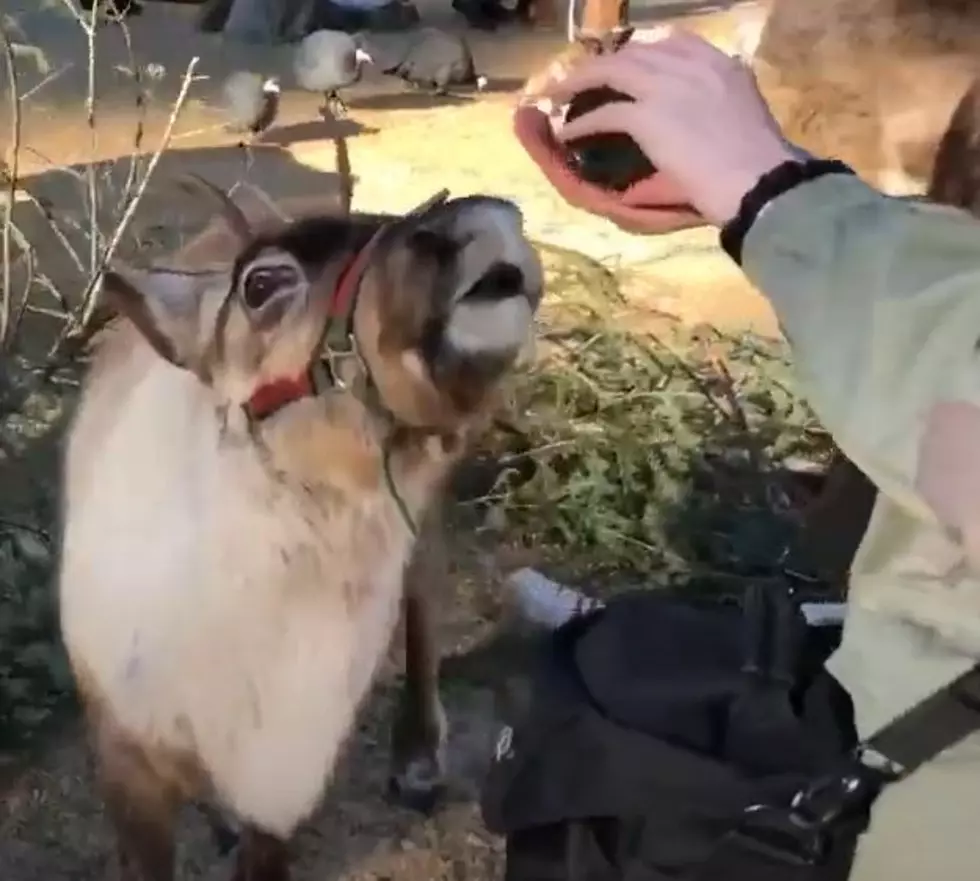 Leavenworth Reindeer Farm to build largest viewing projection dome on the West Coast
Source: Wolves and Waterfalls
The Leavenworth Reindeer Farm is getting ready to construct what will be the largest viewing projection dome on the West Coast.
General Manager Erika Bowie says she's working with a construction team in Portland to build the 360-degree dome and a creative content team in Wenatchee to bring the sights and sounds.
"When the reindeer herd is running around you, the seats are going to rumble and you're going to feel the power of the herd running," Bowie said. "We're going to talk about how they can survive at temperatures of negative 100 degrees. You will feel the cold air."
Much of the footage, including film from the Northern Lights, is brought back from Norway, the native homeland of the reindeer. Visitors will also hear music from the choir that performed for the Disney film, Frozen.
Bowie says she got the idea to build the dome after visiting the whale exhibit at the Maui Ocean Center. She hopes eventually the dome will showcase the best of what Leavenworth has to offer.
"Possibly partnering with the Leavenworth Film Festival and welcoming other film projects that are done in 360 because there's not many venues available to show these kinds of beautiful films." Bowie said.
The foundation has already been built. Bowie hopes to break ground in the summer and she's optimistic that the dome will be finished by fall, if not earlier.
"It's going to be amazing and the right timing because it's giving us more time to make the show even better than we thought it would be." Bowie added.
Established in 2016, the Leavenworth Reindeer Farm holds 27 reindeer. Bowie says they welcomed about 75,000 guests from around the world last year.
More From NewsRadio 560 KPQ