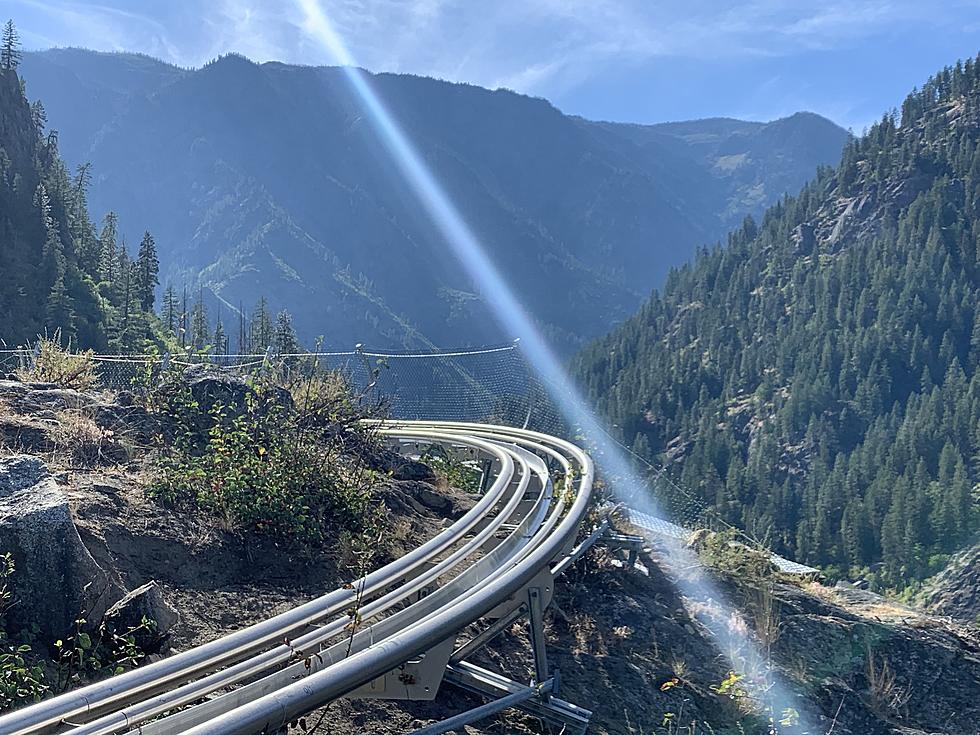 One Of A Kind Coaster To Open In Leavenworth
Source: Leavenworth Adventure Park
Leavenworth Adventure Park is putting the finishing touches on its attractions ahead of opening day. And what's billed as the first alpine coaster in Washington State is sure to be the park's top draw.
General Manager John Sutherland says it's a unique coaster in that riders may control their speed.
"We don't really call it a roller coaster because you can control your own experience, which is kind of exciting. You can have a nice scenic ride, or you can have a more thrilling ride. It's all on individual sleds that hold one or two people and you kind of control the brake system as you're going down."
The maximum speed of the sled is about 25 miles per hour. As a security feature,  a detection system prevents a faster sled from plowing into a slower sled.
"You have to manage that speed by the (sled's) two handles on either side of the slide. And you have to press those forward to release the brake and hold them forward if you want to go down as fast as you can. If you let go, you'll stop," Sutherland said. "Kind of looks like the Alps when you're looking up Tumwater Canyon from the top of that hill. It's just stunning. I think that's one of the things that's going to be really incredible about this attraction."
The park will also offer a bungee trampoline, climbing wall and small mining sluice as a teach and learn activity.
"Kind of a water feature that where the water goes down, (there are) little waterfalls and this wooden trough and people can purchase a bag of rocks and put it in a pan. The water takes all the dirt away and leaves you with maybe 10 to 20 different souvenirs which could be gemstones or arrowheads or things like that." Sutherland said.
Leavenworth Adventure Park won't be like theme parks where visitors wait in line to pay admission and wait in line again for three minute rides.
"What we're planning to do is by reservations so that we can kind of manage the crowd throughout the day. The idea is to create the best experience we can for the guest." Sutherland said.
The park can hold about 350 people maximum. The parking lot has 69 spaces for vehicles, but visitors may decide to walk from Leavenworth where parking is at a premium in the Bavarian town.
Sutherland hopes to open by end of May. The park will be open year-round.
Leavenworth Adventure Park
One of a kind adventure park with the first alpine coaster in Washington State
More From NewsRadio 560 KPQ