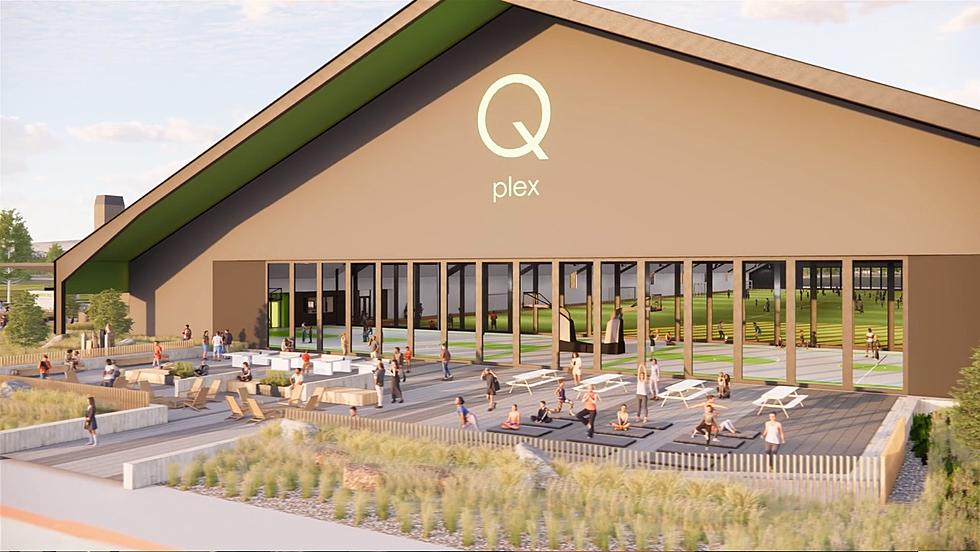 Quincy Voters To Decide Fate of Taxing District For Q-Plex & Q-Aquatic Center
Artists concept of Q-Plex design Credit: City of Quincy
On November 7th, Quincy residents will vote on the formation of a Regional Parks District.  It will fund the construction and operation of a sports complex called the Q-Plex and a new aquatic/pool facility called Q-Aquatic.
The Q-Plex indoor turf facility would accommodate four smaller soccer fields suitable for 7 versus 7 competition, an indoor walking path, sport courts for pickle ball and basketball, and additional space for a variety of recreational activities.  The Q-Plex was designed to be a year-round, multi-purpose indoor facility with space for exercise programs and private gatherings.
The Q-Aquatic pool facility includes a new pool and aquatic center.  The Q-Aquatic Center will replace the current city pool facilities. It includes a lap pool, lazy river, water slide, a children's water play area, and a new bath house.
Voter approval will create the dedicated property assessment funding source for the the Q-Plex and Q-Aguatic facilities.  Both are anticipated to attract sporting events and tournaments to the area, boosting the local economy.  The indoor facilities would provide beneficial recreation opportunities during colder winter and hotter summer weather and provide a safe shelter from smoky conditions and hazardous air quality during wildfire season.
Construction costs for the Q-Plex are estimated between $20-23 million and between S7-10 million for the Q-Aguatic.  The actual construction will be funded through a long-term bond. The property value assessment from the Quincy Valley Regional Parks District (QVRPD) will be sufficient to cover the repayment of the bond.
If the QVRPD is formed, the levy rate to fund construction is estimated at 50₵ per $1,000 of assessed valuation. The owner of a $350,000 home would see a tax liability of $175 annually.  Residents of the QVRPD will receive discounted or nominal user fees at both facilities.  If approved, the design work would be planned for 2024 and construction slated for 2025.
The City of Quincy prepared a virtual tour of the proposed Q-Plex, read more
Voters in the Quincy School District boundary with the exception of Douglas County, will be voting on the formation of the QVRPD taxing district which includes Quincy, George, Crescent Bar, and surrounding areas of Grant County.
More From NewsRadio 560 KPQ