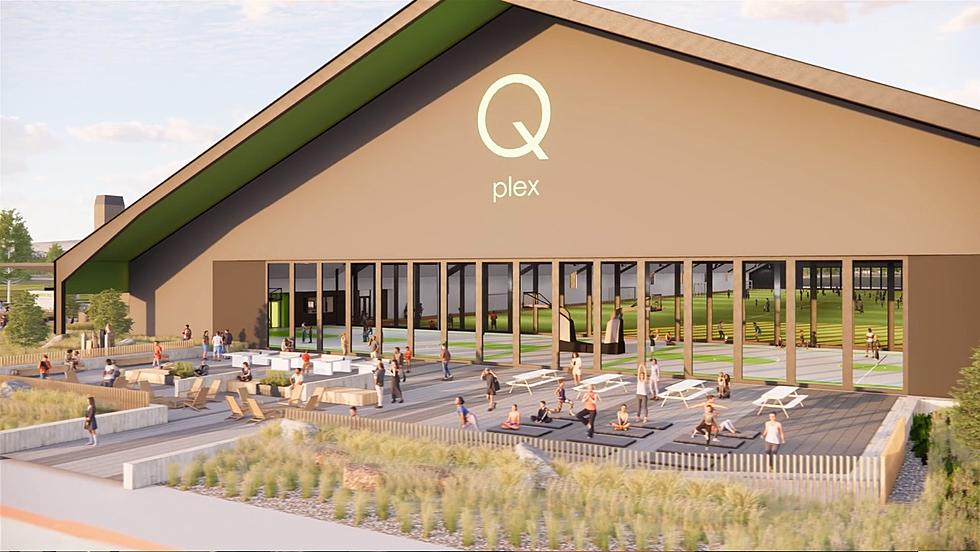 Take A Tour of Quincy, WA's "Q-Plex" Project
Artists concept of Q-Plex design Credit: City of Quincy
The City of Quincy, WA has developed a website to introduce the proposed Quincy Valley Regional Sports Complex dubbed "the Q-Plex"
Pat Haley, City Administrator says the public can take a virtual tour and learn more about the proposal on the website including funding options and frequently asked questions
WHAT IS THE Q-PLEX?
In a press release the "Q-Plex"  is described as an approximately 144,000 sq.ft. indoor turf facility designed for a range of activities from soccer to other field sports. The Q-Plex accommodates basketball, pickleball, volleyball and features an indoor walking path and various multi-purpose recreation rooms.
The facility also features outdoor fields and community spaces.
Q-Plex is proposed for Lauzier Park in Quincy and would serve the Quincy community and surrounding area's needs.
The City of Quincy has been studying the need for a multi-purpose sports complex structure since 2020.  The design concept has examines fabric buildings for the indoor recreation facility. Fabric buildings utilize heavy PVC membranes with steel support structures and feature the same load bearing strength of traditional buildings at less cost.
The indoor turf section will provide room for up to six smaller indoor soccer fields, full length football field and event capacity of 1150 seats with tables.
"There's no question that soccer is a very popular sport in Washington State," said Recreation Director Russ Harrington, "and particularly in our region." "This facility will not only provide a year-round protected environment for youth and adult activities, but it will also attract tournament events to our City that will stimulate economic development."
"We've been considering some type of recreation facility for a long time," said Mayor Paul Worley." "And we believe this facility has something for everyone in the Quincy Valley to enjoy."
More From NewsRadio 560 KPQ