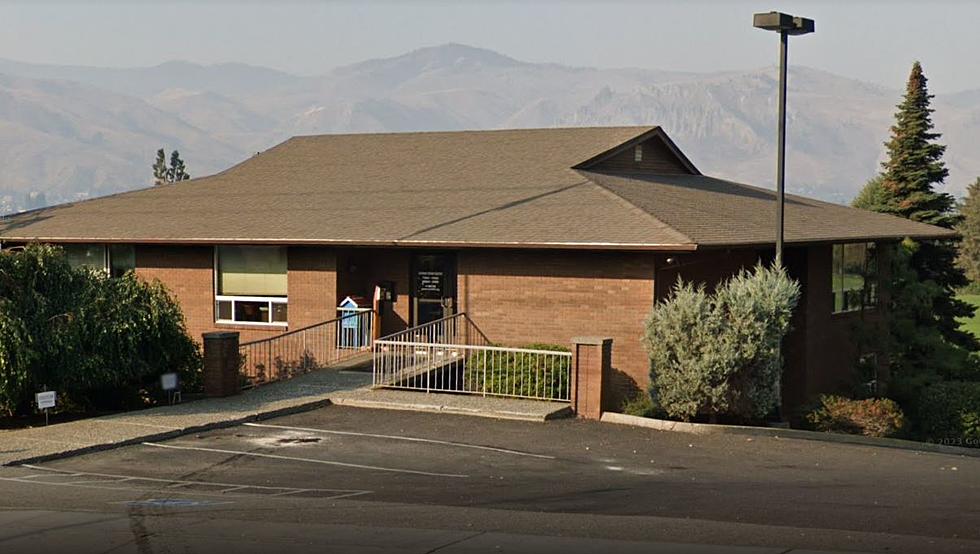 Bail For Eastmont Janitor Accused Of Child Rape Set At $50,000
Source: Google Maps
A 49-year-old Eastmont School District janitor accused of raping an underage student now has a $50,000 bail after being arrested Friday. 
Michael Ray Vanhousen made his first court appearance Monday, where Douglas County Superior Court Judge Brian Huber set the bond at half the $100,000 prosecutors had asked for. 
Vanhousen must now be charged by 4pm Wednesday or he'll be released. 
He's accused by East Wenatchee Police of two counts of Rape of a Child 3rd Degree as well as one count of Attempted Rape of a Child, two counts of Child Molestation and Possession of Depiction of a Minor Engaged in Sexually Explicit Conduct 1st Degree.  
Police say Vanhousen's abusive behavior of a Sterling Junior High School student took place between November of last year and this past May. He's a janitor at the school who was placed on leave May 11, according to court documents.  
Vanhousen will next appear in court on Aug. 17 if in custody or Aug. 21 if he's released on bail. 
He also has a one-year no contact order with the alleged victim.  
Police say Vanhousen raped the child at the school and at his home. They also say Vanhousen possessed photos of the child undressed, and say he and the child exchanged sexually explicit photos of themselves via text and a phone app.  
Police began an investigation in May after being contacted by an Eastmont School Resource Officer about a possible inappropriate encounter between Vanhousen and a student.  
In an Affidavit of Probable Cause filed Monday, officers say Vanhousen was observed engaging in a sexual act during class. The teacher in that class said he did not notice any unusual behavior at the time.  
Vanhousen's supervisor said he more than once noticed Vanhousen had students in his room with the lights off and the door closed. The supervisor said he informed Vanhousen he was not allowed to have students in his room with the door closed.  
Officers say sexual contact between Vanhousen and the student began in late 2022. In addition, they say the abuse took place at Vanhousen's home and at a local church.  
In the Affidavit of Probable Cause, officers say one other student said Vanhousen had engaged in touching them on several occasions.  
No date has been set yet for his initial court appearance.  
In a separate Douglas County Superior Court case, Vanhousen's wife filed for divorce on July 7. 
More From NewsRadio 560 KPQ