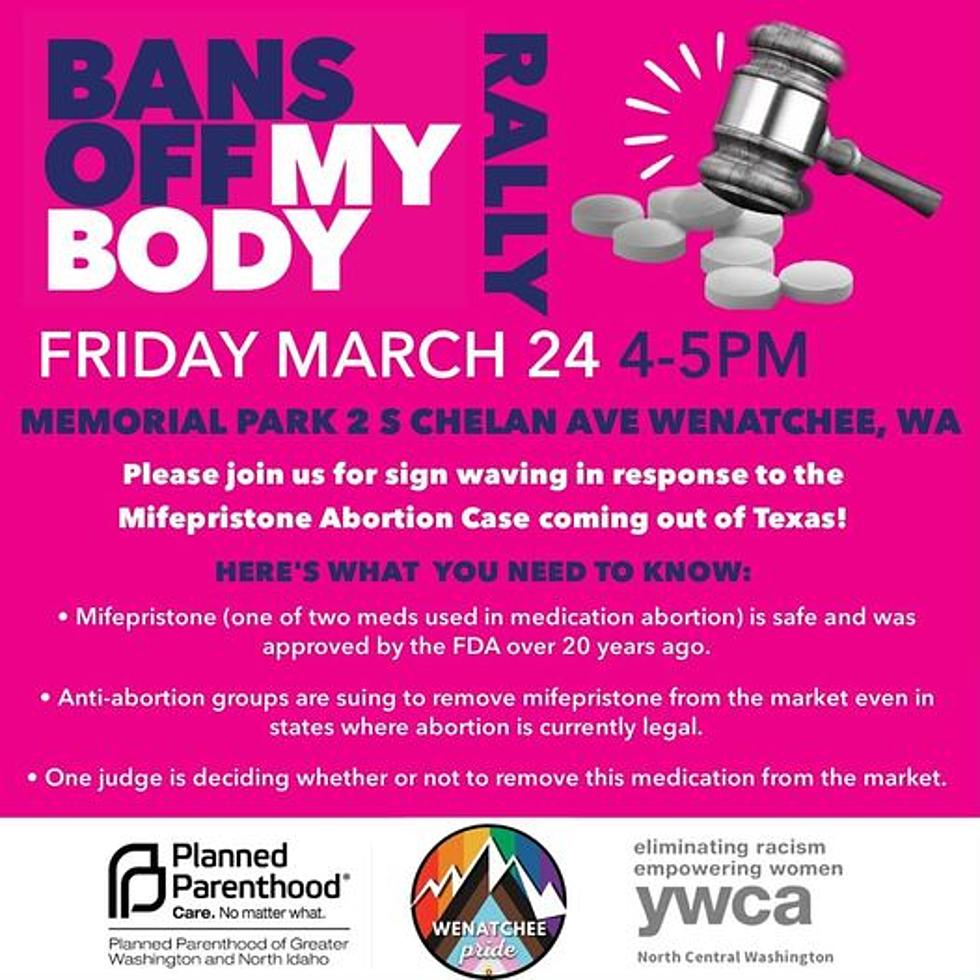 Bans Off My Body Rally Happening at Memorial Park
Source: Wenatchee Pride.
Pro-choice advocates will be protesting at the Bans Off My Body rally at Memorial Park Friday.
Planned Parenthood, Wenatchee Pride, and YWCA NCW volunteers will be protesting against the mifepristone ruling in Texas, which aims to pull the abortion pill from the U.S. Market.
Planned Parenthood created this national campaign in response to the Supreme Court's decision to overturn Roe v. Wade back in 2022.
Roe v. Wade provided legalized access to abortion across the country.
The rally will be at the Memorial Park 2 S Chelan Avenue, Wenatchee, on March 24 at 4 p.m.
Click here to learn more about Planned Parenthood's Bans Off My Body campaign.
More From NewsRadio 560 KPQ