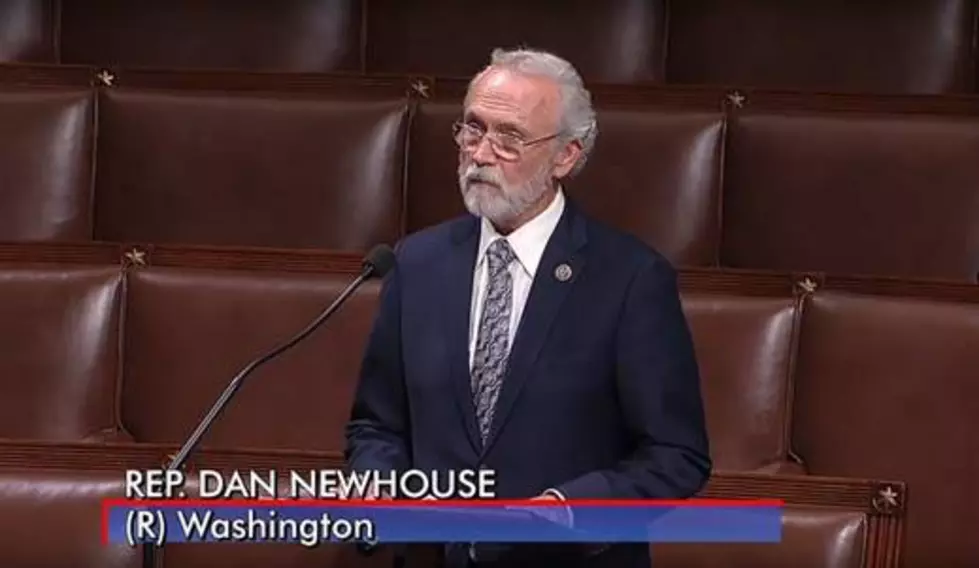 Congressman Dan Newhouse: Say No To Agricultural Land Purchases with China
Source: Newhouse staff
Central Washington Congressman Dan Newhouse is leading the charge on a bill that would outlaw the purchase of public or private agricultural land with China.
"Any Chinese organization company that has affiliation with the Chinese Communist Party would be included in this prohibition, not only to preclude them from purchasing agricultural assets, but also from participating in any farm programs in the United States" Newhouse said.
The U.S. Representative says the Chinese Communist Party is a threat to American democracy and that the U.S. must respond with tough farmland and food supply policies.
"Chinese businesses have been purchasing American agricultural assets at a rate of 10 times of what they had been," Newhouse said. "On top of that, some of these properties are near military installations or power generating stations, areas of critical national security implications."
Newhouse's legislation called the Prohibition of Agricultural Land for the People's Republic of China Act has more than 40 co-sponsors in the U-S House of Representatives. including Eastern Washington Congresswoman Cathy McMorris-Rodgers.
"Agriculture is Eastern Washington's number one industry. We simply cannot allow companies from China to lock down our resources and undermine our farmers and ranchers' ability to feed the world," said Rep. Rodgers. "Americans should not be forced to rely on China for the food they put on the table. Prohibiting the Chinese Communist Party from purchasing farmland in the United States is a no-brainer that will support domestic food production and decrease our dangerous dependence on foreign adversaries."
To read the bill in its entirety, click here.
More From NewsRadio 560 KPQ