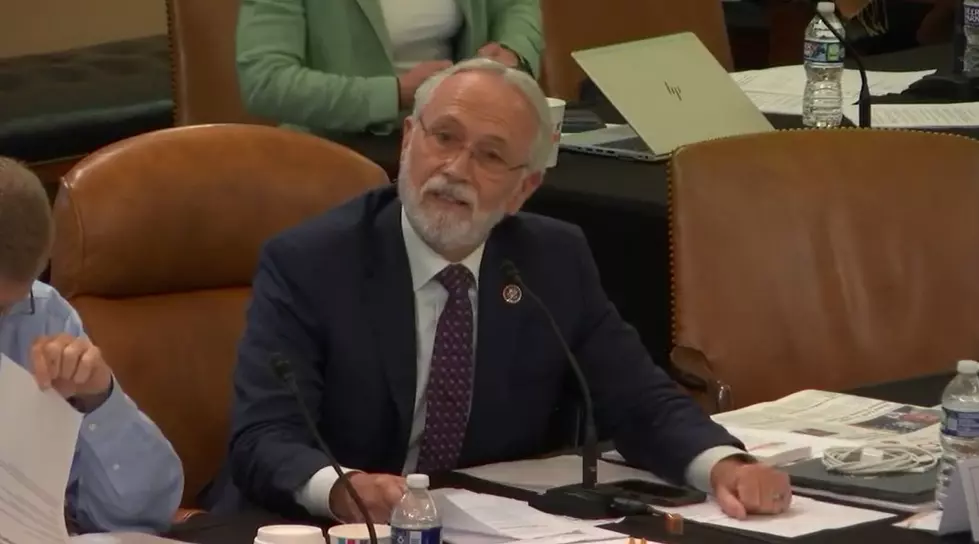 Rep. Dan Newhouse Addresses Jan. 6th Documentary, Federal Budget, and Strengthening Tribal Law Enforcement
4th District Congressional Rep. Dan Newhouse (R) discussed the documentary Tucker Carlson is producing on the Jan. 6th insurrection, where Congress is at with the federal budget, and a bill that would strengthen tribal law enforcement in Central Washington.
On March 6, Fox News anchor Tucker Carlson released a snippet of his documentary detailing the Jan. 6th insurrection at the nation's capitol back in 2021.
House Speaker Kevin McCarthy allowed Fox News to access security footage of this incident for this documentary.
Many Republican lawmakers criticized the documentary for cherry-picking segments of that incident and try to downplay the severity of events.
When interviewed by CNN, Newhouse described Fox News' attempt to rewrite history as "a revisionist thing that I think is unfair to the American people."  
When asked about it again with Newsradio 560 KPQ, Newhouse said he had no problem with the tapes being made publicly available so that the audience can see both sides.
"There were many people [who] were acting appropriately, but there were also a small group of people that were not and so we need to be able to see both sides of that," Newhouse said.
Newhouse is working on a bipartisan bill that would strengthen tribal law enforcement across the nation.
The Bridging Agency Data Gaps & Ensuring Safety (BADGES) for Native Communities Act would address law enforcement recruitment and retention in tribal communities, along with increasing access to crime data and missing persons resources to help combat the rise in missing and murdered Indigenous women and girls (MMIW) across the nation.
"We'll look to increase the resources made available to law enforcement officers, be able to strengthen their ability to enforce and improve public safety, providing assistance to them on MMIW cases, hopefully prevent more future cases, and certainly deliver justice to those families who are affected," Newhouse said.
Newhouse introduced this bill alongside Arizona-based Rep. Ruben Gallego (D) and Kansas-based Rep. Sharice Davids (D).
You can learn more about the bill here.
On March 9, Pres. Joe Biden released the 2024 federal budget plan in Philadelphia, highlighting more funding for healthcare, lowering taxes and energy costs for working families, and proposing a 25% minimum tax for the ultra-wealthy.
Newhouse said the budget came almost a month late and that the House is waiting to craft their own version of the budget sometime in Spring. 
He also expects the debt ceiling to be raised without having to default on payments.
"We're currently looking at a $31.5 trillion debt, continuing deficit budgets, increasing interest rates," Newhouse said. "It's just not a sustainable fiscal path that we're on." 
You can learn more about Pres. Biden's 2024 budget here.
More From NewsRadio 560 KPQ