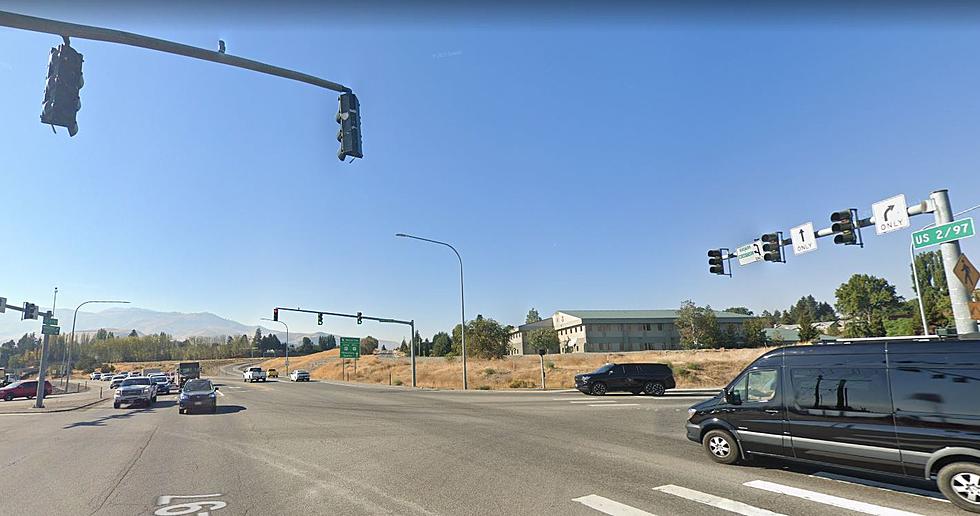 Major Changes Coming to Busy Wenatchee Intersection
Source: Google Maps
Construction on a two-lane roundabout in North Wenatchee will kick off next month.
The Washington State Department of Transportation (WSDOT) hopes to improve traffic flow and reduce the severity of collisions at the intersection of Highway Two and 97 and Easy Street.
"What we're seeing a lot of now is flow, north and south on Easy Street, backing up across the bridge as well as on the highway." WSDOT Communications Manager Lauren Loebsack said.
The roundabout will be the first in Chelan County to feature multiple lanes. Other improvements including transit pull outs and extension of the Apple Capital Loop Trail are also planned.
"It's going to look and feel very different. I just encourage people to travel slowly and cautiously and be alert as they get the hang of paths moving through this intersection." Loebsack said
When construction of the roundabout finishes, the City of Wenatchee will step in to add a sculpture as an entry art feature. The sculpture was created by artist CJ Rench whose freestanding and streetscape artwork is seen in areas around the Pacific Northwest.
The roundabout project gets underway April 3rd and lasts until mid-June.
Traffic will be detoured onto Ohme Garden Road. Northbound Highway 285 ramp will be closed.
A temporary roundabout will also be installed at the eastbound access to Odabashian Bridge and a temporary four-way stop will be installed at Easy and School streets in Sunnyslope.
Loebsack asks everyone to exercise patience throughout the duration of the project.
"There's going to be some pain for people and we've talked with our community partners and tried to get that word out so that they can make plans. The public is going to need to make plans about their travels in North Wenatchee." Loebsack said.
Top 20 New Cars Under $30,000
More From NewsRadio 560 KPQ