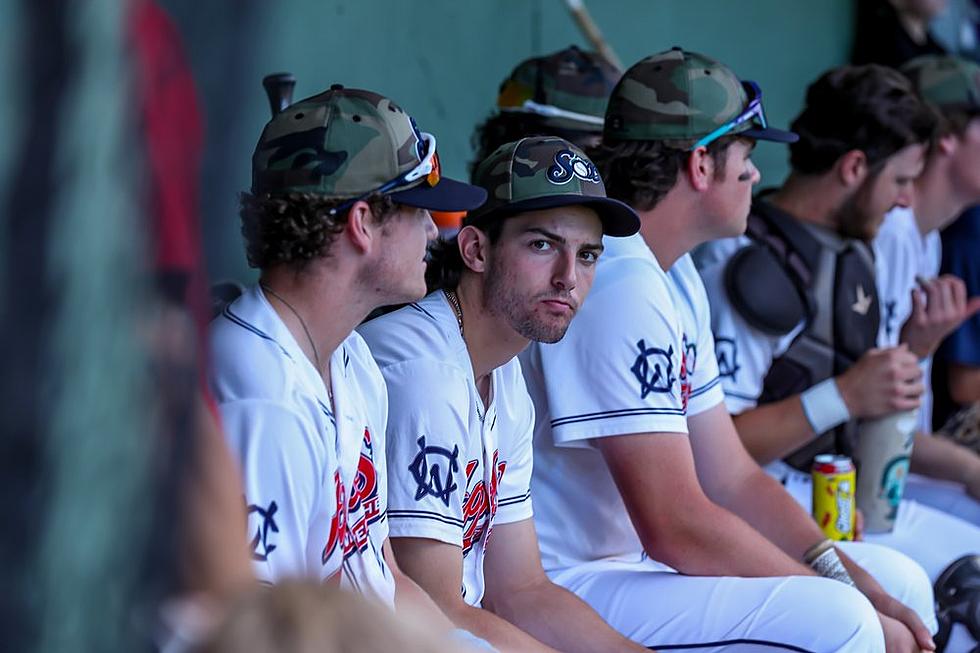 Port Angeles Snaps Wenatchee 5 Game Win Streak
AppleSox file photo
Joel Norman AppleSox Media
The Wenatchee AppleSox dropped the series opener against the Port Angeles Lefties, 3-1, on Tuesday night at Paul Thomas Sr. Stadium.
Michael Cunneely delivered a dominant relief outing with seven strikeouts in four shutout innings. Both figures marked season-highs for Cunneely and also the third time that he pitched three-or-more innings. He retired each of the final nine hitters that he faced in order.
Garrett Gores (0-2) turned in a solid outing with just three runs given up over five innings but all three runs came on two different home runs. Trent Jackson hit a one-out solo homer in the first inning and then reached base again two innings later before B.Y. Choi hit a two-run homer to cap the scoring.
The AppleSox briefly tied the game up in the bottom of the second when Frankie Carney turned a soft ground ball up the middle into a two-out double and then scored on an infield single by Reeve Boyd. Carney recorded three hits for the second time this summer.
Wenatchee looks to even up the mid-week set against Port Angeles at 6:35 Wednesday night. It's another WINatchee Wednesday at the ballpark. All fans who attend the game are eligible to win prizes from local businesses just by attending the game. Gates open at 5:30 and tickets can be purchased at applesox.com/2023-schedule.
More From NewsRadio 560 KPQ