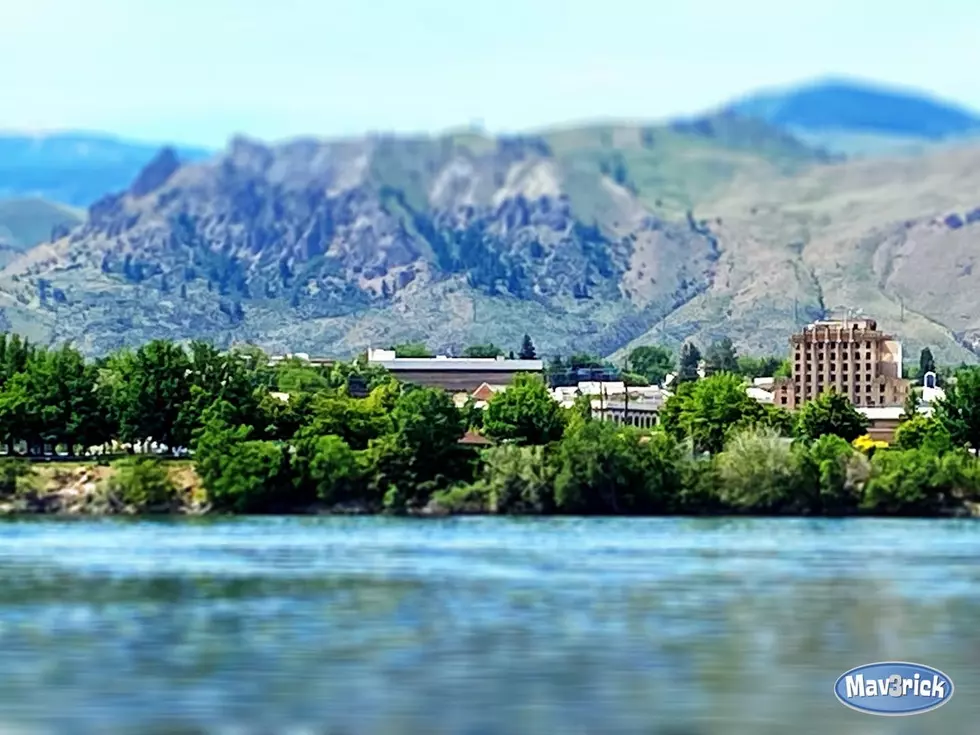 SO! WHY AREN'T PEOPLE MOVING TO WENATCHEE?
Photo: Mav3rick
SO! WHY AREN'T PEOPLE MOVING TO WENATCHEE? 
Last week we wrote about some of the reasons people are MOVING TO WENATCHEE, based on stats and local opinions. And then there were quite a few comments where people disputed or have two completely different thoughts. 
For an example, affordable housing and cost of living. Compared to surrounding areas, housing here is much more affordable, and the cost of living is just below the national average. But then there were people who said, anything  above $400,000 is just not affordable. Truth is, $400,000 is more than affordable to a family in, say Seattle, who sold their million dollar home to move out here. So we explore this and other reasons why people don't want to move to the Wenatchee Valley. Or perhaps, reasons why people are leaving. 
LACK OF HOUSING: This is much different than affordable housing. Although as we all know, they can be tied together. People selling know there's a lack of homes for sale…so they raise the price of their home to those from larger markets who can afford it. Plus there's not a whole lot of land in Wenatchee itself to build. We'll get to that in a minute. Whereas there is more opportunity for growth in East Wenatchee and even places like Moses Lake or Quincy. But there's an issue that out-of-towners have with some of the homes here…and locals quietly admit it.
LACK OF QUALITY HOMES: I saw someone comment on a YouTube channel who was trying to buy a home (and similar comments have been made in other towns in other states as well), the houses are not worth even $100,000. If they can afford to, they would tear down the house and start from scratch. One referred to many homes as shacks.
RETIREMENT NOT FOR ALL: Here's another one where Wenatchee was said to be a great place to retire due to the cost of living and activities to keep them active. But there's no VA Hospital. Many local Veterans have to go to Spokane or when outsiders are looking for a place to live in the state of Washington, they may consider Spokane instead. Is the Wenatchee Valley too small for a VA Hospital?
 TOO SMALL OF A TOWN: Some have said that it's getting too crowded here and growing too fast. Actually growth has slowed down in the past few years. Roughly 8% growth. Compared to the 1930's (84%), the 1960's (28%), and the 2000's (28%). The current population for Wenatchee is about 35,000. East Wenatchee is about 15,000. But most have said that being too small was a big reason not to move to Wenatchee. Some are moving out because it's just too small. 
Small towns have its charms and that's why people want out of the overcrowded, heavily traffic, crime infested big cities. We love a close-knit community where we care for and love each other. Unless you get a divorce and have to deal with living so close to them and the in-laws. But we love that we can go somewhere and PEOPLE KNOW YOUR NAME.
Although the towns in the Wenatchee Valley are more populated that the places I've been featuring in my series of TINY TOWNS OF WASHINGTON, being small can limit opportunities. Lack of a night life. "Seems like Wenatchee shuts down at 8pm." Lack of shopping. "I need a Best Buy." Lack of restaurants choices. "I wish there was more choices. Even fast food places like Chick-fil-A."
Then there was a lack of activities other than hiking or outdoorsy things was brought up numinous times, which was one of the main reasons why people wanted to move here. So I guess it goes both ways.
 JOBS: When it comes to jobs, a few have noted that there's a lack of quality jobs. One person brought up that if you get laid-off or fired from a job, there may not be another opportunity to move to another business with a similar occupation. So they have to move. Speaking of jobs… 
LOW PAY WAGES: Yes, the cost of living is better here, but many complained that the jobs aren't livable wages. This is a complaint in many towns. There's that debate, higher wages = higher prices. But that's not a debate for a geeky radio DJ like me to tackle.
DATING POOL: I joked about this in my last article, but I feel for those who mentioned that the dating scene sucks. "Like a lack of homes, there's a lack of people to date." When I moved into town, there were only a few women on the dating apps. And to be honest, I think most were fake profiles. Plus no one was clicking on my profile, except for fake profiles out of Seattle. So I just gave up. But there are plenty of great dating ideas here IN THE WENATCHEE VALLEY
PEOPLE ARE MEAN: OK, I don't agree with this, but let's bring it up. I mentioned before in another article that when I moved out here, I was told by a co-worker not to mention that I'm orginially from California or even wear a Dodgers baseball cap. "People here will hate you." I even got a few people commenting that "locals telling others to stop moving here, giving the impression of an unwelcoming community." "People in Wenatchee rejecting any form of change." 
With every move I make, no matter what town it is, I get people telling me this every time. But I have found this to be completely untrue. From day one, I have always felt welcomed. Although I do tend to wear an AppleSox baseball cap (I swear to you, as I write this, I'm wearing an AppleSox cap) and even own a Wenatchee Wild jersey, I have a bunch of Dodgers caps. And every time I walk into Albertsons or a Red Robin, or Target, I get so many locals who say they are Dodger fans as well. Even locals who are San Francisco Giants fans are so kind to me. So I think there's more people saying that locals from the Wenatchee Valley are mean, than there are actual local mean people.
Yes, there are people who don't like the growth with big box stores, or out of town corporate places, and big city people moving in buying up houses, tearing them down to build another, but I've never seen hatred. Never. And for me that's just one of many reasons why people are actually moving here and loving being a part of the Wenatchee Valley.
More From NewsRadio 560 KPQ