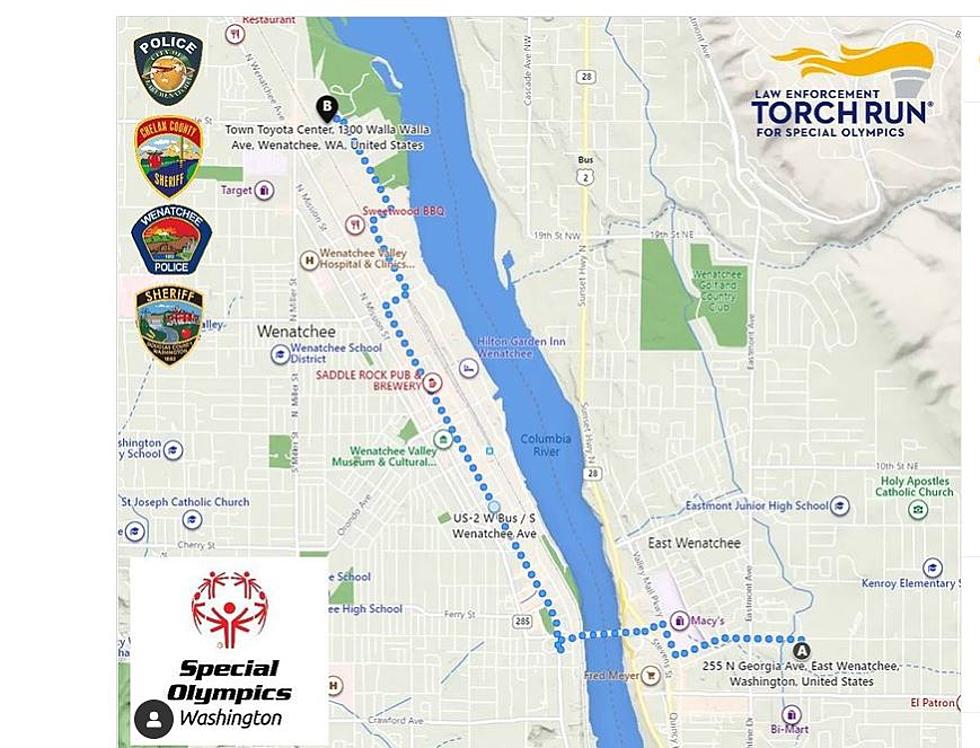 Special Olympics Back In Wenatchee, Including Torch Run
Image from Special Olympics
The Special Olympics Winter Games for the region are taking place in the Wenatchee area Friday though Sunday.
The event was canceled for several years due to the pandemic.
The competition starts at 11am with official opening ceremonies taking place at the Town Toyota Center at 6:30, following the Torch Run from East Wenatchee.
Venues for the Special Olympics stretch from Mission Ridge to Leavenworth.
The Torch Run starts at 5:45pm at Eastmont Community Park in East Wenatchee and is scheduled to arrive at the Town Toyota Center in Wenatchee arriving at 7PM.
Police and sheriff's deputies are encouraging the public to wave as the Flame of Hope passes through town with runners.
There are at least 700 volunteers for this year's games.
Downhill skiing competition will take place at Mission Ridge, while cross country skiing competition will be stationed at the Leavenworth Fish Hachery.
The Town Toyota will host both speed and figure skating.
Basketball competition will take place at several schools in the area, including the Wenatchee High School Commons and Eastmont's Grant Elementary School.
Cheerleading competitions will be staged at Wenatchee High School.
The Wenatchee Convention Center will also host several events, including dinners and Victory Dances
.The Torch Run pathway is below:
Eastmont Community Park ➡️ Grant Rd. ➡️ Valley Mall Prkwy➡️over the George Sellar Bridge➡️S/N Wenatchee Ave➡️5th St under the bridge➡️Riverside Dr➡️Walla Walla Ave, arriving at @towntoyotacenter
More From NewsRadio 560 KPQ