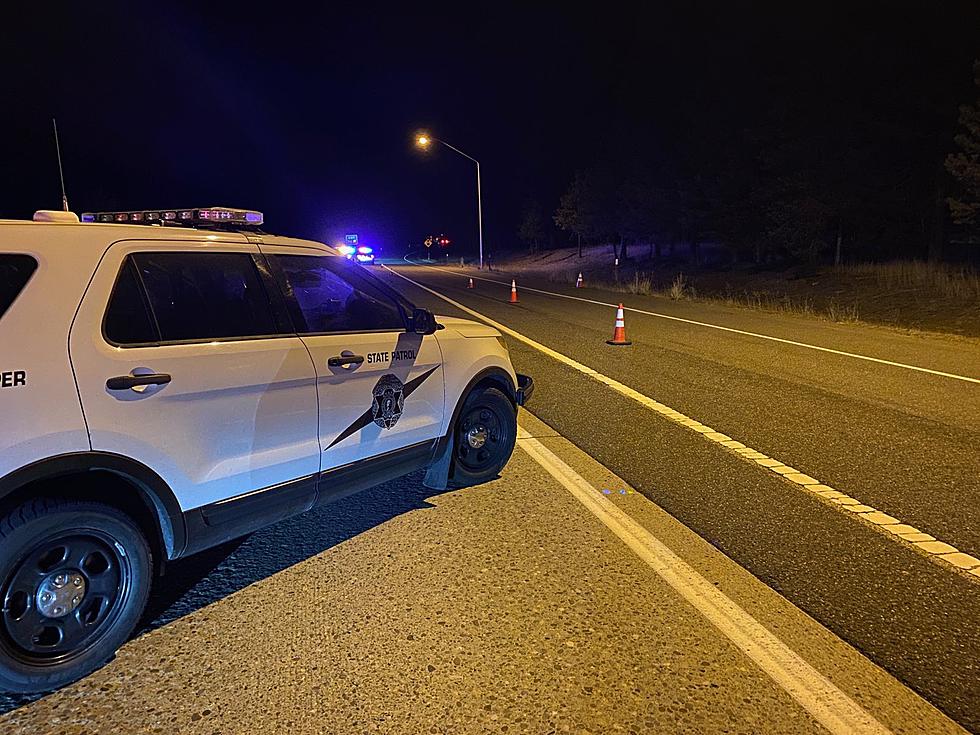 Two Pedestrians Dead While Crossing I-90 Near Cle Elum
Image from Washington State Patrol
Two people are dead after trying to walk across I-90 west of Cle Elum just before 9pm Sunday night. 
Troopers say the two pedestrians were crossing the westbound lanes when they were hit by four vehicles. 
The pedestrians were pronounced dead at the scene. 
Their identities are being withheld until relatives are notified. 
None of the 11 people in the four vehicles, ranging in age from 2 to 47, were injured. 
The four vehicles involved were a 2011 Ford Explorer which was hauling a boat, a 2017 Toyota Tundra, a 2008 Kia Optima and a 2020 Dodge Charger. 
The cause of the fatalities is listed as illegal crossing of interstate. The incident took place on I-90 13 miles west of Cle Elum.
More From NewsRadio 560 KPQ