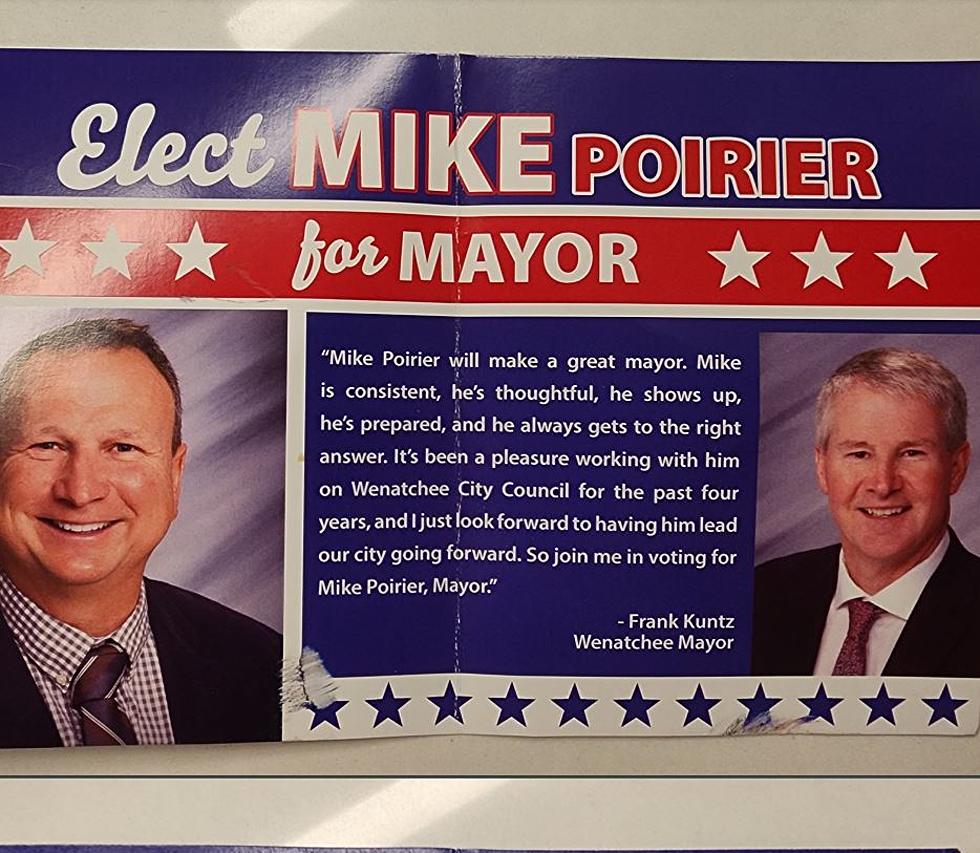 Wenatchee Mayor-elect Admits Campaign Error With Mass Mailer
Image of Mike Poirier mass mailer as sent to Washington Public Disclosure Commission
Wenatchee's next mayor is admitting to violation of Washington's law requiring sponsor identification on campaign advertisements. 
Mayor-elect Mike Poirier wrote a letter to the Washington Public Disclosure Commission November 9 admitting he failed to disclose who paid for his campaign mass mailer before this month's election. 
A complaint was filed with the commission on October 30 by former mayoral candidate James McLaughlin, who came in third in the August primary. 
The commission hasn't taken any action yet to penalize Poirier, who will take office at the end of the year. 
"I realized now the wording was not on the card," wrote Poirier in his brief letter to the Public Disclosure Commission. "I also take full responsibility. Please tell me what I can do to correct." 
Poirier said in his letter that he used Cashmere Mailing Services for his mailers. His expenditures filed with the commission show he spent $7,296.79 on Cashmere Mailing Services in the latter part of October, $4,000.00 on mailing flyers and $3,296.79 on flyer distribution.  
Poirier raised $70,596.00 in campaign funds, largely by self funding around 80 percent of the total. Outgoing Mayor Frank Kuntz, who appeared on Poirier's mass mailer, contributed $600 to Poirier's campaign. Poirier spent $65,022.66 on his run for mayor. 
His challenger in the general election, Bryan Campbell, raised $21,853.90 and loaned his campaign $7,500.00, He spent$27,234.05. 
More From NewsRadio 560 KPQ