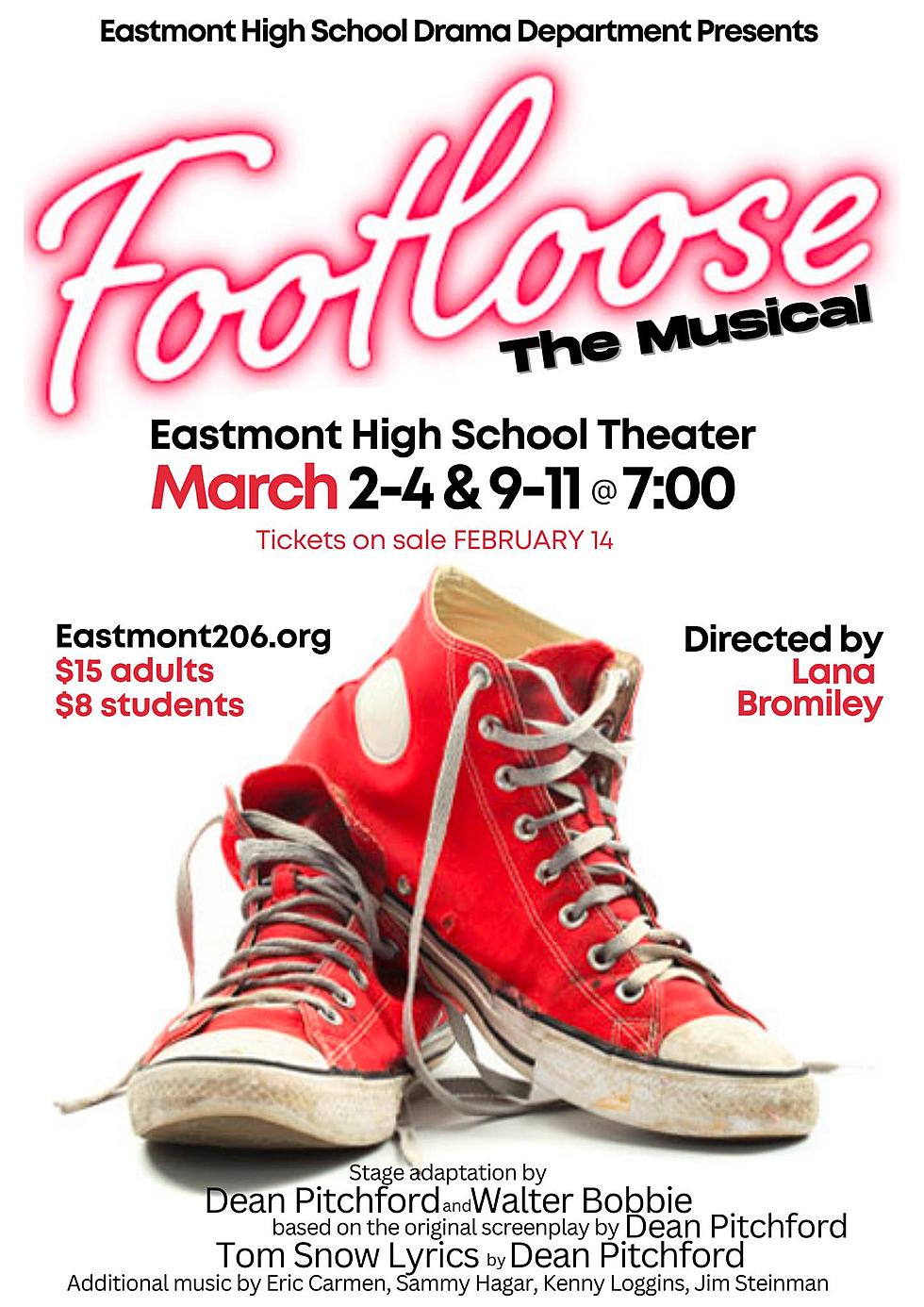 Eastmont High School Presents Footloose The Musical
Source: Eastmont High School Drama Department.
Eastmont High School Drama Department is performing the Oscar-nominated musical Footloose the Musical.
Head of the Drama Department Christy Pease says this will be Eastmont High School's first production to hit the stage since the pandemic.
"Within eight weeks, they have learned over nine songs, ten different dances, and have pulled this play together to knock your socks off," Pease said.
Cast members will tell the story of Chicago-teen Ren McCormack as he moves to the small town of Bomont, and rebels against a law that forbids singing and dancing.
Opening weekend is on March 2-4 and will run the next weekend on March 9-11 at 7 p.m. Doors open at 6:30 p.m.
Tickets are $15 for adults and $8 for students and are non-refundable.
Click here for more ticket information.
More From NewsRadio 560 KPQ