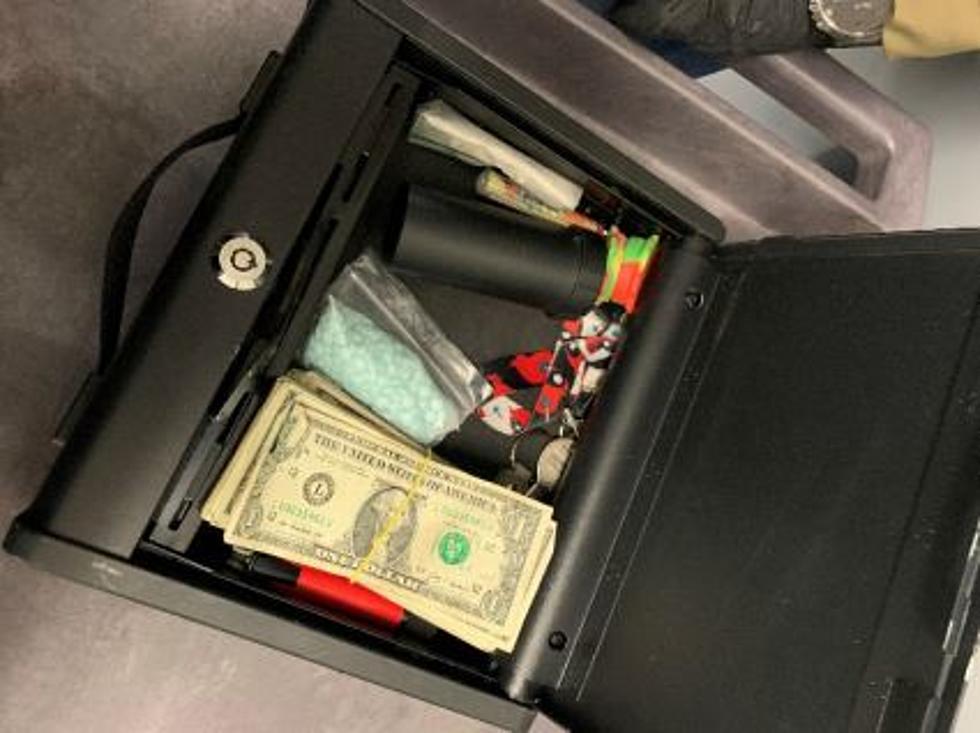 Federal Case Begins for Two Fentanyl Dealers from Douglas County
Source: Eastern District Court Documents. Safe found in Shawn J. Drummond's residence.
Two alleged fentanyl dealers are facing federal charges at the Eastern District Court in Spokane.
29-year-old Matthew Dylan Hendricks and 36-year-old Shawn J. Drummond are accused of working in the fentanyl trafficking ring within the Wenatchee Valley.
On Dec. 8, Columbia River Drug Task Force detectives issued a search warrant to Drummond's residence in East Wenatchee, where they found 8,000 fentanyl pills and 19.7 grams of heroin.
In court documents, detectives wrote that Drummond is a high-level fentanyl dealer and supplier in the Wenatchee area. They also wrote that this was the largest drug seizure that they have ever seen.
A day after investigators searched Drummond's home, detectives arrested him during a traffic stop and found 500 fentanyl pills in a safe kept within his vehicle.
On Feb. 14, Drummond had his first federal court hearing and was charged with Possession with Intent to Distribute Fentanyl, where he denied all the charges brought against him.
Drummond's preliminary hearing and status hearing was set for Feb. 23, 2022 at 1:30 p.m.
On Nov. 8, 2022, Hendricks was arrested in a Rock Island body shop and was found with approximately 992 fentanyl pills, 24.4 grams of meth, and $2,613 in cash.
On Dec. 20, 2022, Hendricks was federally indicted with Possession with Intent to Distribute 40 grams or more of Fentanyl, along with Forfeiture Allegations. 
Hendricks' jury trial is scheduled for March 20, 2023, at 8:30 a.m.
Both cases were dropped in Douglas County Superior Court due to the ongoing federal case.
More From NewsRadio 560 KPQ