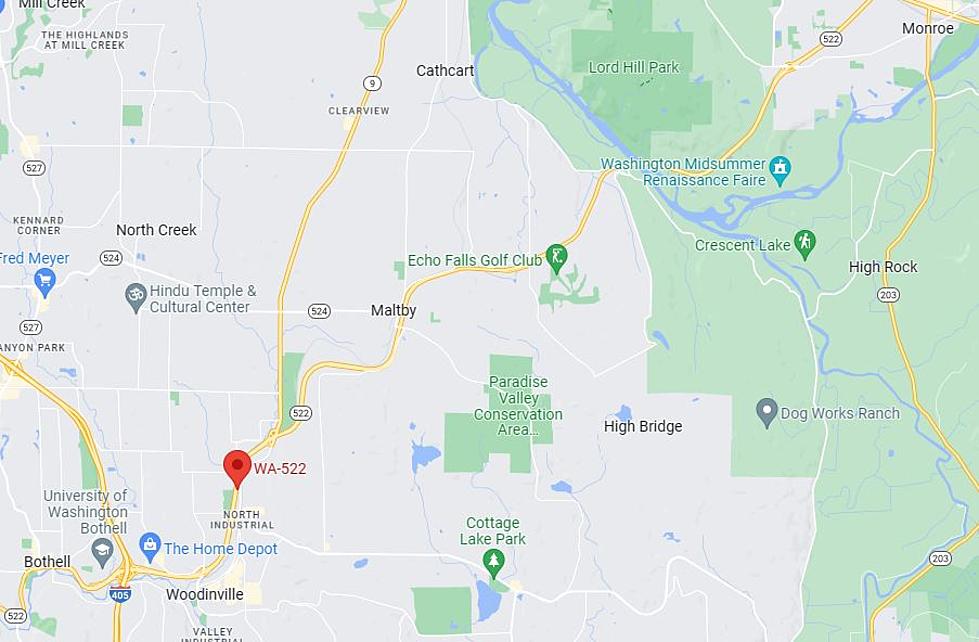 Have you driven the "Highway of Death" in Washington State?
google maps
There are several roads in Washington State that can be dangerous to drive but there is one road in Washington that is known by locals as the "highway of Death". State route 522.
I know, it sounds like a song title from an Ozzy Osbourn album but it's a real thing.
First off according to the Seattle times traffic deaths have gone up since the start of the pandemic and that has been true for most of the U.S. but Washington State deaths then continued to surge in 2022. Even though it's known locally as "The Highway Of Death, according to advocateslaw.com of the top 5 most dangerous roads in Washington State, State route 522 only ranks number 4.  
Most of what we know of as SR 522 was constructed in stages between 1907 and 1965. 
The stretch from Monroe to Woodinville people routinely drive over the speed. You find lots of curves and few dividers. I drive this road when I travel to Seattle by way of Stevens Pass. I was talking to my sister today and she said that she has used the road several times.
google street view
What is the number one road on the list from advocateslaw.com? Hart's Pass. 
You find this road in the Okanogan-Wenatchee National Forest, it's the highest road in all of Washington State. Much of it is one lane and little more than dirt and gravel with no guardrails. If you want to take this drive, you will find great views but make sure your breaks are in good shape. If you are afraid of heights, you may want to avoid this drive. 
google street view
I love to drive and will be making a trip over Stevens pass this weekend with my youngest son to deliver some peaches to my daughter and sisters Sunday morning. I'm hoping I will be able to get through on Sunday since there is some fire danger. People on the west side really have no idea what it is like to get fresh fruit direct from eastern Washington.

My neighbors on the other side of 97A have orchards and a fruit stand and the peaches are beautiful this year. They also have the best ice cream.
Just for research I tried the fresh peach milkshake yesterday, it was outstanding, you need to try it.
Be a safe driver, and if you get a chance, stop by the fruit stand and ask them to make you a fresh peach milk shake. 
Top 5 Most Dangerous Roads in the State of Minnesota
Car accidents happen in every state but in Minnesota, there seem to be a few roads that are the most dangerous for drivers. According to
Hoglund Analytics
, below are the top 5 most dangerous roads in the Land of 10,000 Lakes.
More From NewsRadio 560 KPQ