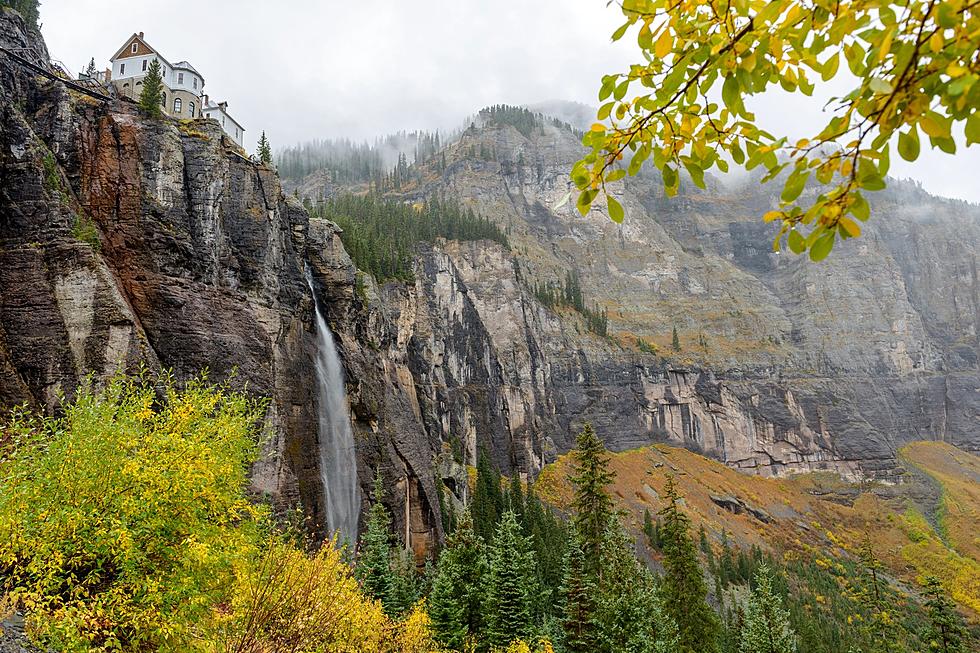 Tallest Waterfall in the Continental US – is Here in Washington!
SeanXu/Getty Images
Colonial Creek Falls located in Washington's Whatcom County, is the tallest waterfall in the continental United States.
The people at the World Waterfall database say the North Cascade waterfall is the tallest in the continental United States, and is the 15th tallest in the world, exceeding the more renowned Yosemite Falls in height by 143 feet.
That said. 
Colonial Creek Falls makes its way from elevation down the face of Colonial Peak, eventually getting to Diablo Lake below via 13 distinct drops. 
So picture this.
Colonial Creek Falls travels nearly 1 mile horizontally while making its way over 13 waterfall steps - all the while falling 2,568 feet.
Seeing this in person sounds like an early fall drive and hiking trip.
---
How do we get there? 
OPTION #1: The viewpoint at Ross Dam Trailhead: 
Travel Highway 20 until reaching the Ross Dam Trailhead, You'll be able to see Colonial Peak Falls from five miles away, falling towards Ross Lake.
OPTION #2: You'll also be able to see the Colonial Creek Falls from just past the bridge over the Diablo Arm of Ross Lake - 2 miles before the trailhead.
OPTION #3: The Colonial Creek Falls Trail: If you want a challenging hike with lots of vertical and get closer - Start near Diablo Lake near Highway 20. Climb the rugged trail on the way to Pyramid Lake. You'll be guided by signs and climb the challenging 1,500 feet to the Lake.  Here, you'll find Climbers trail, taking you around the lake, then steeply go verticle for 2 more miles and another 3,000 feet. Climbers' trails weaves around its edge and descends back to Pyramid Lake.
INFO: ALL TRAILS, WORLD WATERFALL DATABASE
5 Reasons You Want To Visit North Cascades National Park In Washington State
Here are five reasons you'll want to explore North Cascades National Park In Washington State
SEE INSIDE: Guy Fieri Just Spent $7.3 Million For This Massive Florida Palace
The Mayor of Flavortown's new home offers 9,850 square feet of living space complete with panoramic views of more than 230 feet of waterfront. The sprawling home on Singer Island is true high-end living with an elevator, outdoor kitchen and a 50-foot infinity pool that overlooks the ocean. Here's a taste of what Fieri is getting for $7,325,000.
More From NewsRadio 560 KPQ