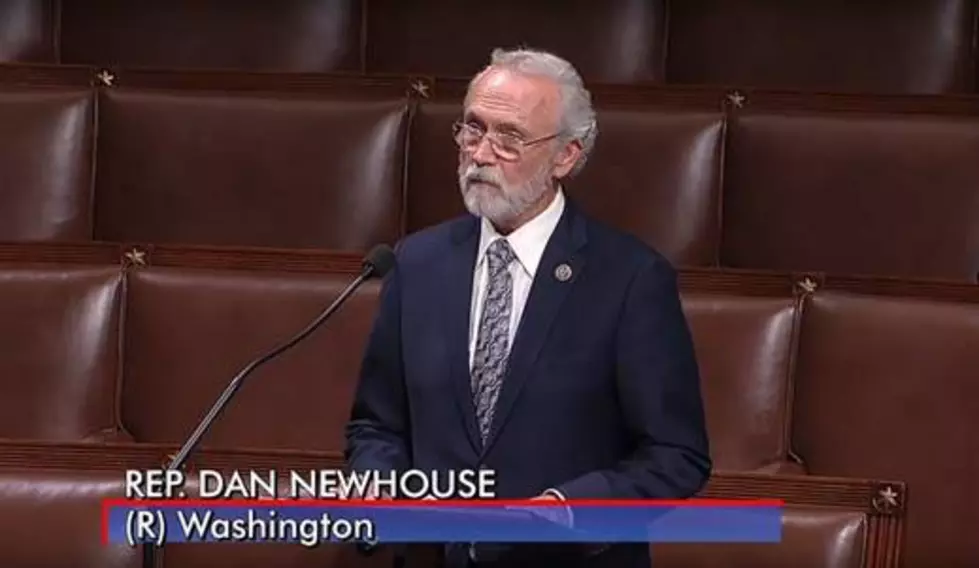 Newhouse Pushes Two Amendments to Curb Benefits to China
image provided
4th District Representative Dan Newhouse introduced two appropriations bill amendments recently intended to limit aid money going to China while protecting the U.S. food supply.
One amendment, which would have prohibited U.S. dollars meant for modernizing underdeveloped countries from going to paying off debts to China, was blocked by Democrats in committee.
"The current Secretary of Treasure Janet Yellen was quoted as saying that if that were allowed to happen, that would defeat the purpose of this program." Newhouse said, "We have agreement across the administration that this is something that we should prevent."
Newhouse's other amendment, meant to prohibit the purchase of agricultural land by China and make lands currently owned by China ineligible for farm programs, was unanimously accepted in its committee.
China owns 192,000 acres in the U.S.