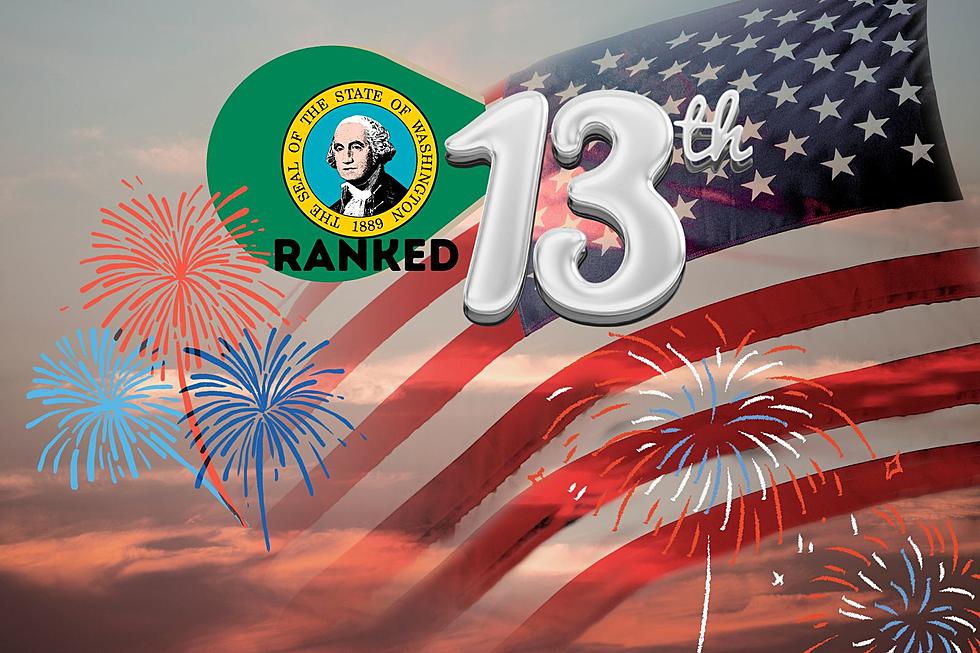 Washington Ranks 13th In Patriotism, but Not for What You Think
Canva-Getty
How would you rank Washington State on patriotism?
Washington State: Ranked 13th in Patriotism
The 4th of July holiday is right around the corner, and most people I know consider themselves to be patriotic. But how do you define patriotism? When you really think about it, there are a lot of different qualities you could name that would fit the definition. Having both love and respect for your country or being socially involved is important in the definition, but how can you quantify that? You could count the number of American flags you see in a community, the number of charitable contributions, the number of people that vote, or the number of civic volunteers & military service enlistees.
WalletHub's Methodology for Patriotism Ranking
The website WalletHub ranked all 50 US states for patriotism and used metrics from both civic and military engagement as the main factors. They used 13 different metrics like the amount of active duty personnel per capita, the percentage of veterans per capita, the percentage of adults that voted in the last Presidental election, the volunteer rate, and jury participation rate to name a few. The data used was collected by the U.S. Census Bureau, U.S. Department of Veterans Affairs, Defense Manpower Data Center, Peace Corps, Military OneSource, United States Elections Project, Administrative Office of the United States Courts, AmeriCorps, and The Thomas B. Fordham Institute.
Washington State Patriotic Results
Washington State's overall rank of 13th is actually about exactly where Washington ranks in both categories nationwide. Washington State ranked 14th overall in military engagement and 15th overall in civic engagement. The top 3 overall were Alaska (3rd), Montana (2nd), & Virginia (1st). Alaska has the #1 ranking for military engagement but is only ranked 24th in civic engagement. Most states in the top 10 rankings were lopsided with only a high ranking in one category. Only Virginia ranked in the top 10 in both categories at 3rd for military and 8th for civic engagement. You can read all about the study at WalleHub.com.
2023 4th of July Fireworks Shows in Central Washington State
Explore the 5 Gardens of Manito Park - Spokane, Washington
More From NewsRadio 560 KPQ