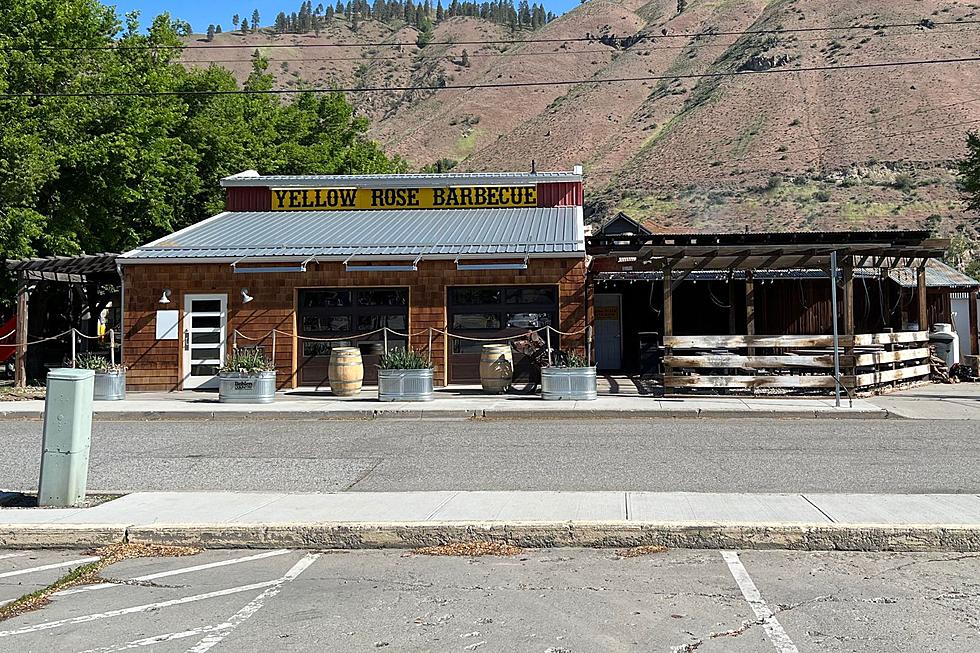 Cashmere's New BBQ Joint! Yellow Rose BBQ
Photo Credit: Aly
We have dearly missed, Country Boys BBQ in Cashmere WA, but never fear my friend! Yellow Rose Texas Style BBQ is now open in Cashmere!
400 Aplets Way Cashmere, WA 98815
To be a bit nostalgic, pictured below is what was Country Boys BBQ
Now let's welcome...
Bringing the Texas BBQ flavor to Cashmere WA, is just what we have been craving!
My mouth is watering already!
Right in the heart of Cashmere WA, with the cute patio set up and the amazing aroma of BBQ smoking!
"They were so good! You have to try them!" - Leisa O
Not bad for their first day! Get there early!
I wouldn't want to miss out on this tasty new meat treat! Lucikly I live in Cashmere, so you may find me camping out front!
We welcome new businesses to the Wenatchee Valley, and we always love a great BBQ, really cool to have a BBQ spot back in Cashmere!
While we will always miss Country Boys BBQ, and all the memories made at the store location. Cashmere is pretty lucky to have another BBQ spot in the same building where all our other great memories were made. Cheers to new beginnings and the savory taste of texas style BBQ in Cashmere WA.
Yellow Rose BBQ | Cashmere WA | Facebook
Yellow Rose BBQ (@yellow.rose.bbq) | Instagram
Here's a glimpse of what you can get your fingers on!
*Side note, I can't stop looking at those smoked meat cuts! YUM!
---
8 Creatures that Could Ruin Your BBQ
It doesn't matter if it is a backyard BBQ or you have set up camp for the weekend it is inevitable that a few uninvite party guess could drop by if you aren't vigilant about keep things clean and put up.
---
Bringing These Things To A BBQ Apparently Make You Look Cheap
Social media allows for a lot of honesty. After a question was posted in a social media group it's been determined that if you bring these things to a Texas BBQ, you're considered to be a cheap guest.
---
The Top 10 BBQ Restaurants in Texas
Turns out you can find some quality BBQ in the least likely of places. You've probably heard the phrase, "Don't judge a book by it's cover", that's pretty much the case for several of these top BBQ joints in Texas.
More From NewsRadio 560 KPQ