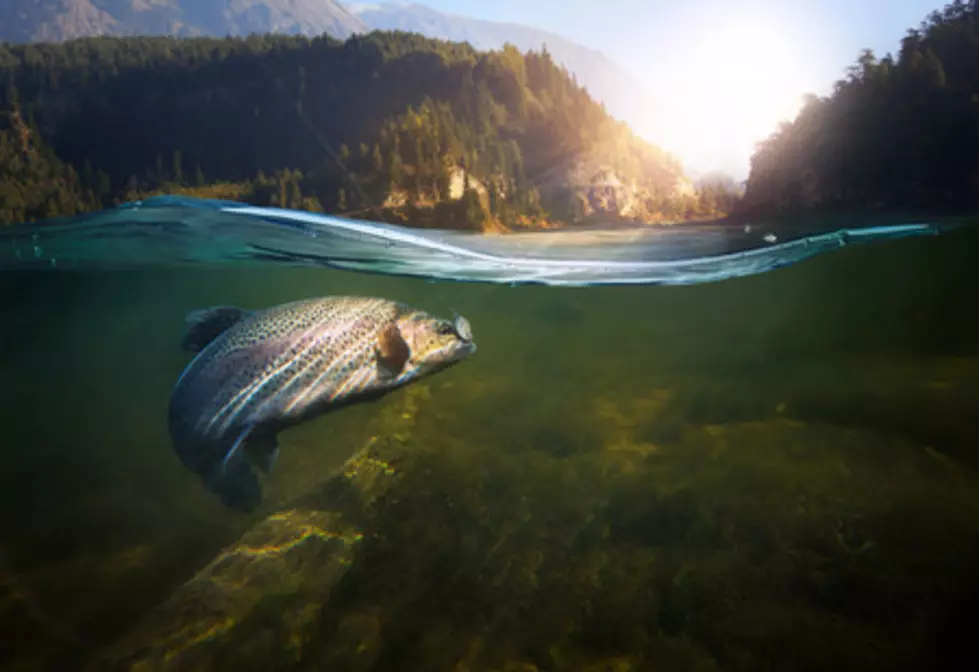 Survival Study for Chinook Salmon Yearlings Begins at Rocky Reach Dam
File Photo.
Chelan PUD is beginning work on their Rock Island Confirmation Survival Study, a project that would track the survival rates of Chinook Salmon yearlings as they traverse the Rocky Reach Dam.
Senior Fisheries Biologist Lance Keller provided a brief project overview to the Chelan PUD board of commissioners on Jan. 23.
This study will help monitor these hydropower projects and make sure that the hydropower projects within the Rocky Reach do not have a net impact on local fish populations.
Starting in February, researchers will begin surgically implanting small tracking devices into 1,200 yearlings, tracking transits from both juvenile and adult salmon as they travel through Rocky Reach Dam.
Between April and May, researchers will track yearlings' movements and compile preliminary results by July of 2023.
Back in 2004, Chelan PUD signed into a 50-year commitment to monitor salmon and steelhead populations under a habitat conservation plan (HCP) for Rocky Reach and Rock Island hydropower projects.
The last Rock Island Confirmation Survival Study was completed back in 2021, with an estimated 94% survival rate.
Keller says his team is expecting to see a similar survival rate for this year.
If the survival rate is above 91%, there will be no more spring studies until 2033. If it falls below 91%, Chelan PUD will need to conduct an additional year of testing and report their results to state and federal fisheries and tribal agencies.
This project will receive a maximum of $1.4 million.
This Hike in the Columbia River Gorge is a Must Experience
The Labyrinth to Coyote Wall Loop. It runs 6.7 miles with an elevation gain of 1,489 feet. It features a waterfall, lava tube, rock formations, and incredible views. It's heavily trafficked with hikers and mountain bikers on weekends and dogs are welcome on a leash. Beware, you'll need good hiking shoes as a good portion of the trail is very rocky. It's open all year round, but the experts recommend day use from March to November.
More From NewsRadio 560 KPQ