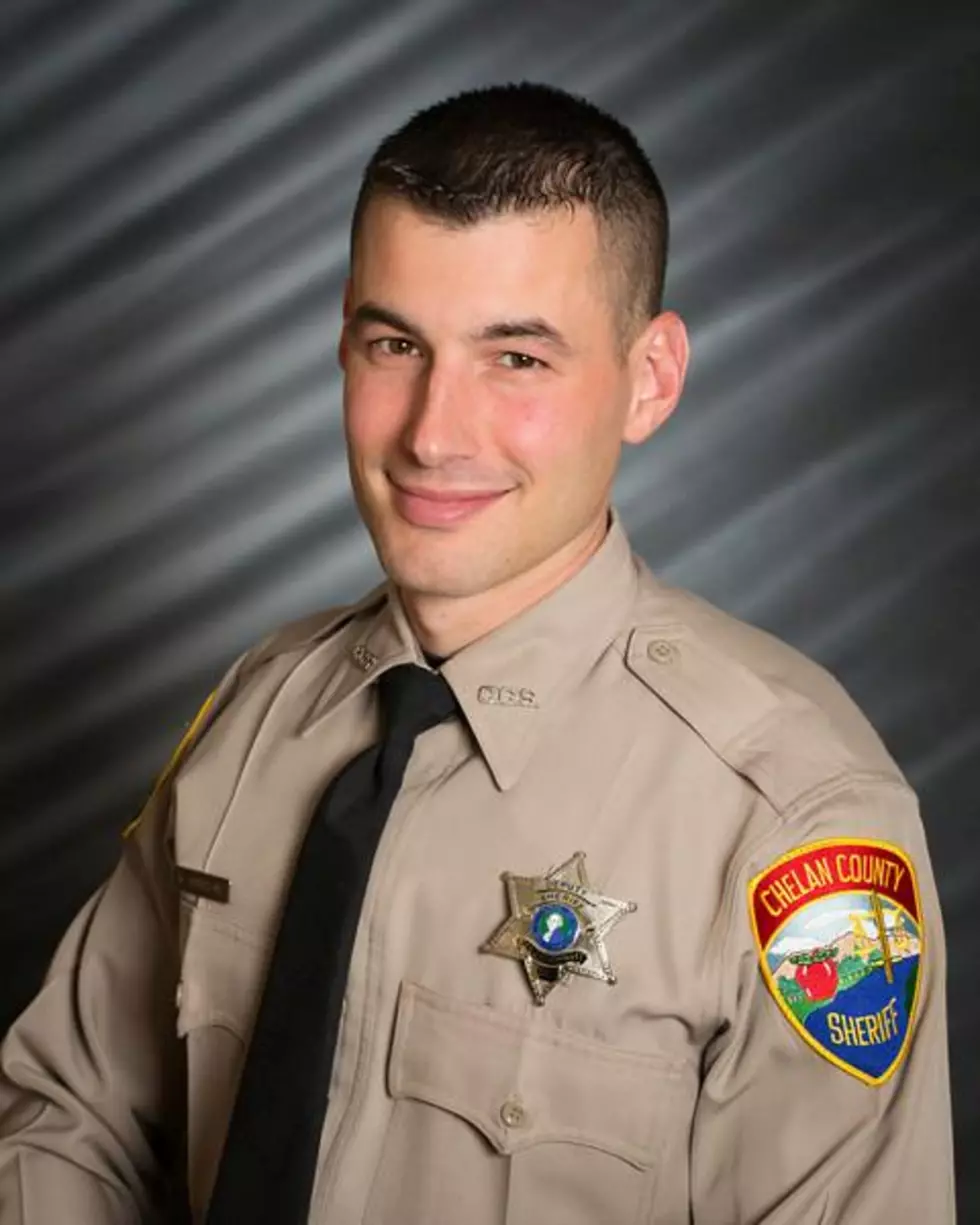 Chelan County Sheriff Hopeful Officer Chase Law Will Be Loosened
Chelan County Sheriff Mike Morrison
Chelan County Sheriff Mike Morrison is hopeful that a bill to loosen restrictions on vehicle chases will get through the state legislature this session. 
He took part in a dialogue that police chiefs and sheriffs had with state lawmakers last week in Olympia. 
He says he appreciated having a discussion with Democratic Senator Manka Dhingra, who has been blocking the bill from moving forward so far. 
"I hope that Senator Dhingra does allow it to go to a vote," said Morrison. "I hope that she heard our messages that we delivered, the concerns that we had. And I do understand what she's trying to accomplish. I'm just hoping that we can find a mutual resolution and understanding where we can come forward and do what's best for the citizens of Washington State and more specifically here in Chelan County." 
The bill would change the requirement for officers to start a car chase from having "probable cause" of a crime to the less restrictive term "reasonable suspicion." 
The Senate version of the measure is sponsored by Democrat John Lovick, who was a State Patrol Trooper for 31 years, and was named Trooper of the Year in 1992. 
Morrison thinks Lovick's bill would pass if it were allowed a vote in the legislature. 
The bill would go through the Senate Law & Justice Committee, which is chaired by Senator Dhingra. She has said thus far that she will block a hearing on the bill from taking place.  
Sheriff Morrison says he understands how vehicle chases should be set to different standards for heavily populated centers versus rural areas. 
"A policy and procedure that is in place for, let's say Seattle or Redmond, may not be in the best interest of the citizens we represent here in Wenatchee or Chelan County, or even over in Douglas County, and that they should allow jurisdictions to follow best practices," Morrison said. 
He also says there's been an uptick in homicides, traffic deaths and auto thefts since 2021, when the law governing vehicle chases was stiffened. 
Morrison further says regional training in place in eastern Washington is set to a high standard in which officers and deputies will make good decisions, and have shown good judgement when initiating chases. 
Monday, Morrison announced his support for a recent statement by the Washington Association of Sheriffs & Police Chiefs against another bill currently being proposed in the legislature. 
It calls for a 1–2-year study of police pursuits followed by the development of model policy, with no change to current pursuit laws.  
Sheriff Morrison is in full agreement with the following statement. 
"Public safety is not an experiment to be studied; it is a core responsibility of our elected officials. Our communities cannot wait for years for change. Compelling data from multiple sources reveal that homicides, traffic deaths and auto thefts in Washington State are all higher than overall national trends." Sheriff Morrison is in full agreement with this statement. 
More From NewsRadio 560 KPQ