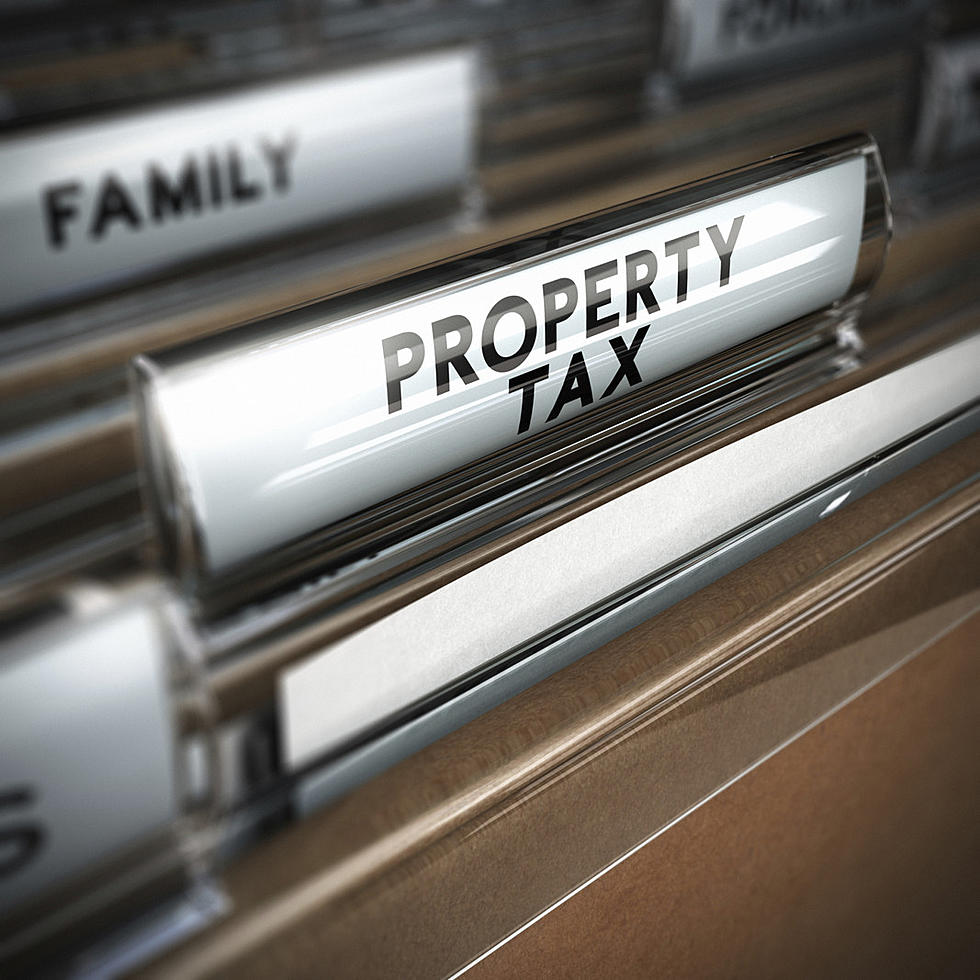 Chelan Douglas Port Authority To Put Tax Plan Before Voters
Property tax image from TownSquareMedia
The Chelan Douglas Regional Port Authority is sending a plan before voters for the tax rate it collects from property owners in each county to be identical. 
The three Port commissioners for both county endorsed the move unanimously at Tuesday's Port Authority meeting. 
Property owners in Chelan County currently pay a higher rate to the Port than those in Douglas County. 
Port CEO Jim Kuntz says having each county pay the same rate will not affect how much tax the Port collects, which can only increase by 1 percent a year.  
"The legislature did not give us councilmatic authority," said Kuntz. "We do not have it. We are tied to 1 percent a year like any other taxing district in the state of Washington." 
The equalized rate will go before voters in both Chelan and Douglas County in November's general election. 
The state legislature passed a measure this year allowing for two or more port authorities that join operations together to conduct a joint property tax levy under certain conditions.   
Kuntz said the legislature was likely receptive to the Chelan Douglas Port Authority's regional approach, and noted several examples of other regional operations in the area. 
"We've got the North Central regional library district," Kuntz said. "The Chelan (Douglas) Health District. We've got Link Transit and we've got the Wenatchee Valley Fire Department. Those are all regional agencies." 
The legislation requires the port authority to conduct outreach before the election. Kuntz said brochures would be produces and sent out to voters at a cost of about $40,000. He said there would also be an additional election expense of about $75,000. 
The Port of Chelan County's 2022 tax levy rate is 17-and-a-half cents per $1,000 of assessed value while the Port of Douglas County 2022 tax levy rate is 13.2 cents per $1,000 of assessed value.  
Under the resolution signed off on by the Port commissioners, the difference of 4.3 percent would be erased under the "rate equalization" with property owners in both counties paying 16.2 cents per $1,000 of assessed value.  
In Douglas County, the levy would move up from $66.38 per year on a house valued at $500,000 to $81.27 per year on the same home, or $6.77 per month. In Chelan County the levy would be reduced from $87.86 a year on a home valued at $500,000 to the same $81.27 per year on the same home, or $6.77 per month. 
Kuntz said there would be a one year adjustment period before tax levies would even out. 
The total tax levy imposed by the Port Authority on both counties is $4.6 million, with $3.2 million coming from Chelan County and  $1.4 million from Douglas County.  
Douglas County commissioners have expressed strong opposition to the unified tax plan, wanting to keep the levy for Douglas County property owners at the lower rate. Those commissioners also say they're concerned that any subsequent equalization could be made without a public vote. 
Douglas County Port Authority commissioners did not have the same concerns and voted unanimously with their Chelan County Port Authority peers in favor of the unified tax plan, which will now go before a public vote in both counties. The proposal will pass with a simple majority vote of the combined voters in both counties. 
More From NewsRadio 560 KPQ