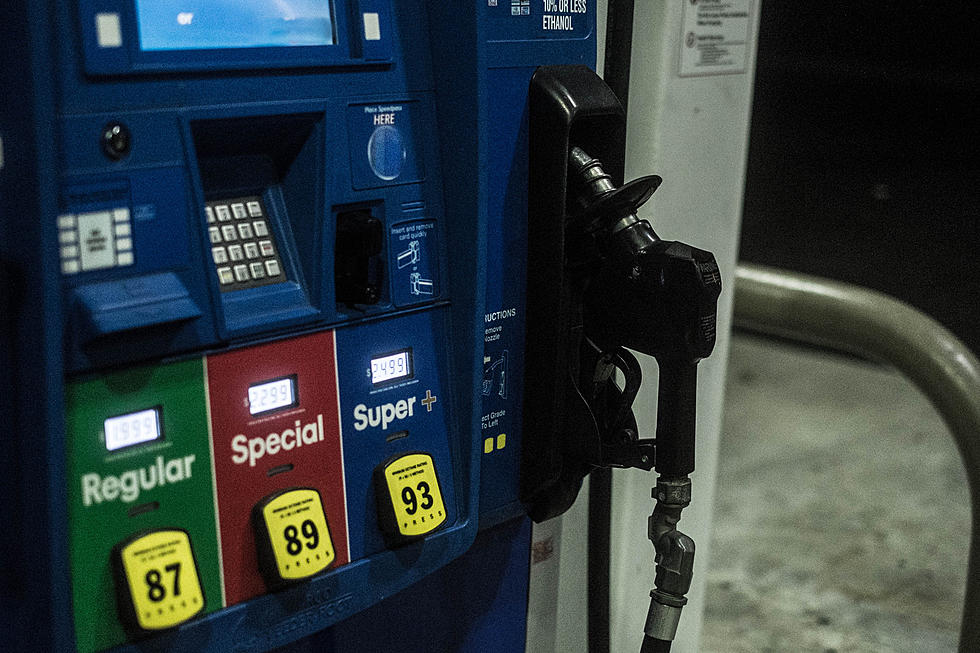 Washington & Oregon Drivers: Don't fall for these gas pump scams
dkhoriaty
Washington & Oregon Drivers: Don't fall for these gas pump scams
Last month, drivers in Oregon were allowed to pump their gas - for the first time since 1951!
If you've visited and filled up your tank in the Beaver State, you'd have to give someone your card, and then tell them how much gas to put in.
That leaves New Jersey as the only state in America, that won't allow drivers to self-serve and pump your gas. 
Of the three gas pump scams found below, two are newly discovered fraudulent schemes taking place. One new scam was found on the East Coast and one new con trick was seen in California. Please be aware that these tricks might eventually make their way here to the Pacific Northwest.
The third and final scam has been around Washington for years.
1) Pump Switching Scam
Police in Pennslyvania report that criminals have been approaching motorists to help them pump their gas, often aggressively, "grabbing the pump out of the customer's hands."
In a Facebook post,  the Lower Merion (Pennsylvania) Police Department says, "The suspects are often very aggressive and outright refuse the victim's attempts to deny assistance."
After filling up your tank, they proceed to keep pumping other people's gas - without hanging up the nozzle. After you leave, bad guys pump other cars and demand cash. the pump is still active and linked to your credit card. Most victims don't notice they've been scammed until they eventually look at their credit card statements.
How to protect yourself
Police emphasize that you don't allow someone you don't know to pump gas into your car. If they're too aggressive - leave for another location.
A good Reminder: Always hang up your gas nozzle
2) "Hose Switch" Scam
This recently took place with a Sacramento, California resident who described the scam on Reddit: 
'Happened to me tonight at 16th/W Arco and felt like a fool. Caught them after about 2 mins so they got away with about $30. I paid at the pump with a card. The first transaction was buggy and as I was struggling to get it to go through I could see them peeking around- I thought they were about to rob me so I hurried to sit in my car, where I realized they were filling their car.

Be aware of anyone already parked on the other side of the pump and double-check the hoses. If you do a transaction and it's buggy or weird, GO TO A DIFFERENT PUMP.' -r/Sacramento
How to protect yourself
This might seem obvious, but make sure the pump you're about to use has the hoses attached correctly - to your pump!
3) "Gas Pump Skimmer" Scam
I've seen this at a local gas pump a few years ago. It was only after reading about the skimming scam, that I realized what took place. Gas pump skimming is when bad guys alter your gas pump which allows your credit card to be read by their device. This crudely made device captures your credit card information.
How to protect yourself - How do I know if your gas pump has a skimmer?
The skimming device. Usually made of molded plastic - appears to be part of the gas pump. If your gut says something's wrong about where you slide your card, compare the appearance of the credit card devices at other pumps around you. If they look different - you probably have a fraudulent skimmer. Don't use it! Your credit card information will be stolen!
INFO: Reddit, Lower Merion (Pennsylvania) Police Department, Readers Digest
Don't Fall for These 5 Dangerous Common Scams in Washington State
The Grandma scam has to be one of the worst scams going on in Washington State. Here are 5 scary scams to avoid in WA.
LOOK: The biggest scams today and how you can protect yourself from them
More From NewsRadio 560 KPQ