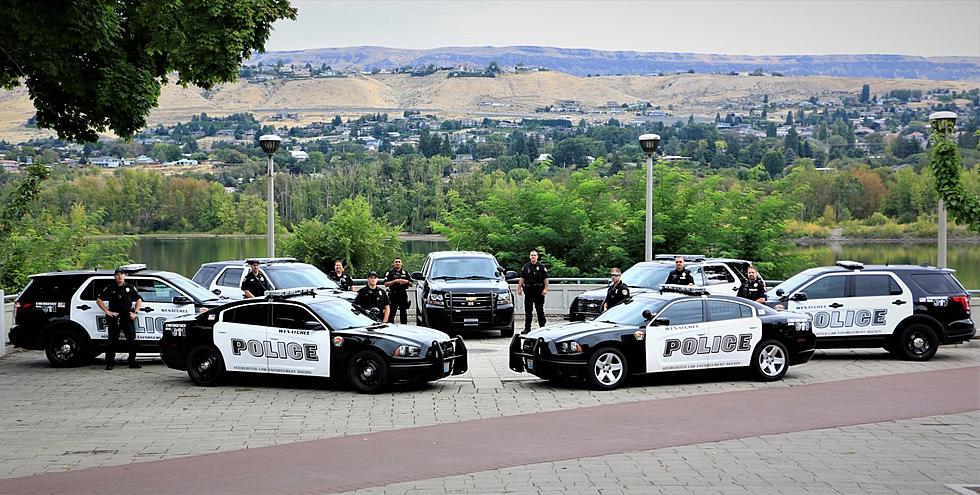 Local Police Host National Night Out Events in Wenatchee, East Wenatchee
Photo: Wenatchee Police
Residents in Wenatchee and  East Wenatchee are invited to join over 38 million participants on Tuesday, August 1st for the National Night Out.  The event is observed in over 17,000 communities from all 50 states, U.S. territories and military bases worldwide.  National Night Out is now in it's 40th year
The annual community-building campaign promotes strong police-community partnerships and neighborhood camaraderie to make neighborhoods safer, more caring places to live and work.
The largest event is planned in East Wenatchee 
The East Wenatchee Police Department will host National Night Out at Eastmont Community Park, 255 N Georgia Ave, East Wenatchee, WA on August 1, 2023, from 6:00-8:00 pm. Activities will be held near the Eastmont Aquatic Center and include free food, activities and free raffle giveaways including TREK bicycles.
East Wenatchee's event is co-sponsored locally by Cascade Auto Center, Coastal Farm & Ranch, TREK, Coca-Cola, Columbia Fruit Packers, First Net, La Pera, Target Zero, Fred Meyer, Crunch Pak, The Home Depot, Lit Letters, Douglas County PUD and Karrah Creative.
Wenatchee Police will host three events
The Wenatchee Police Department is hosting National Night Out gatherings at two community parks and a third location, co-hosed by CAFE. (Community for the Advancement of Family Education) on Aug. 1st from 6pm to 8pm.
Wenatchee Police and Wenatchee City Council members will be visiting with neighbors and passing out free refreshments at Washington Park (110 S. Miller Street)  and Rotary Parks (1810 Maple Street) from 6pm to 8pm  A third location, co-hosted with CAFE at the corner of Lewis and Mission Streets with games and a live DJ
Chelan County Sheriff's Office in Entiat
The Chelan County Sheriff's Office will host a National Night Out in Entiat.  The gathering is planned for Theodore "Buzz" Butts Park next to the Entiat Fire Station from 5:30pm to 7:30pm  The Department will be handing out free ice cream.
40th Observance of National Night Out
Across the nation, neighbors are asked to observe National Night Out by locking their doors, turn on their front porch lights and spend the evening outside with neighbors and law enforcement.  National Night Out is nationally sponsored by NATW, ADT, Starbucks, Associa and L.E.A.D
Along with the traditional outside lights and front porch vigils, most communities celebrate National Night Out by hosting block parties, festivals, parades, cookouts and other various community events with safety demonstrations, seminars, youth events, visits from emergency personnel, exhibits and more.
More From NewsRadio 560 KPQ