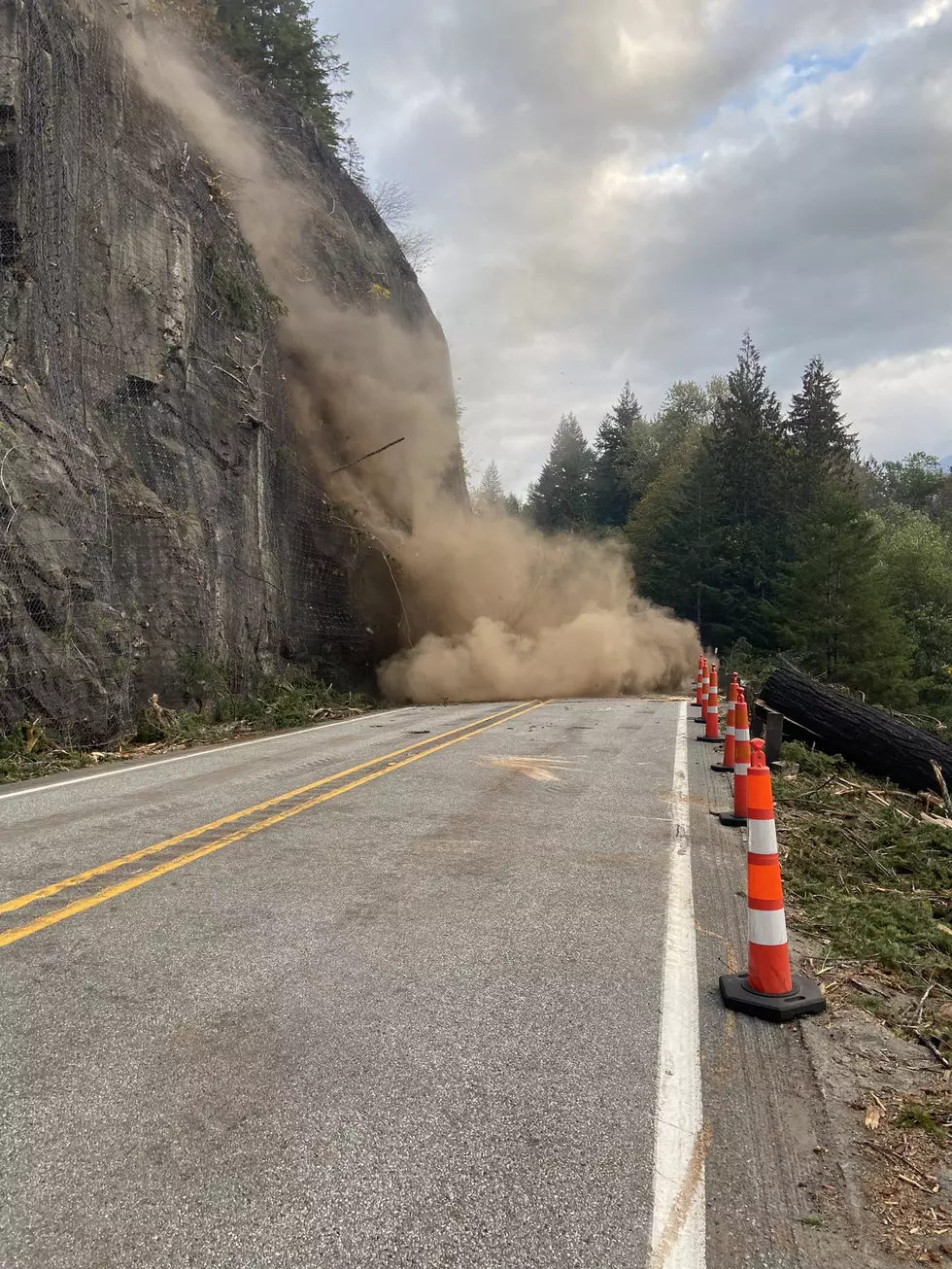 PHOTOS: U.S. 2 Back Open After Tree Stump Removal
Image from WSDOT
U.S. Highway 2 is back open today after closing Monday afternoon to remove a tree stump hanging over the highway.
The stump was left over from a tree that tumbled onto the roadway, which led to a shutdown Sunday at the site of the Bolt Creek Fire.
The Monday closure lasted all afternoon as the stump slammed into the roadway as part of its removal process.
U.S. 2 was closed for a three mile stretch near Skykomish during the removal.
There are ongoing traffic slowdowns in the area as the Bolt Creek Fire continues to burn nearby.
More From NewsRadio 560 KPQ