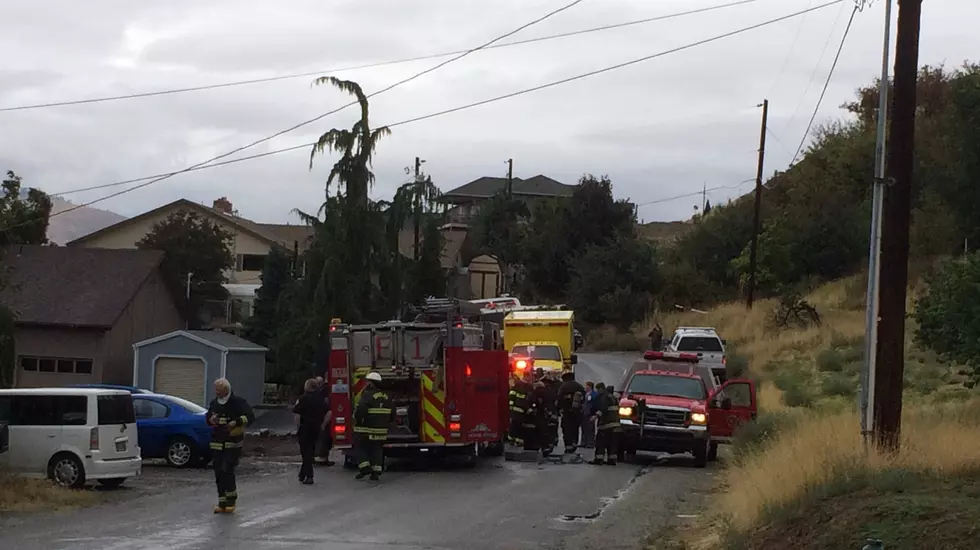 Tuesday East Wenatchee House Fire Now Arson
Photo: Kyle Lamb
A house fire in the 2700 block of Westview Drive North in East Wenatchee Tuesday has now turned criminal.
The Douglas County Sheriff's office said in a statement that 49-year-old Cora L. Herbert of East Wenatchee intentionally set a fire insider her home and left.
There was one other occupant inside of the two-story house at the time. That person was able to exit the home without injury. A dog was also rescued, per Douglas County District #2 Fire Marshal Kurt Blanchard.
Multiple crews battled the fire Tuesday, eventually extinguishing it before contacting the Sheriff's office in reference to a suspected arson.
Herbert was arrested for arson in the first degree domestic violence and booked into the Chelan County Regional Jail without further incident.
More From NewsRadio 560 KPQ