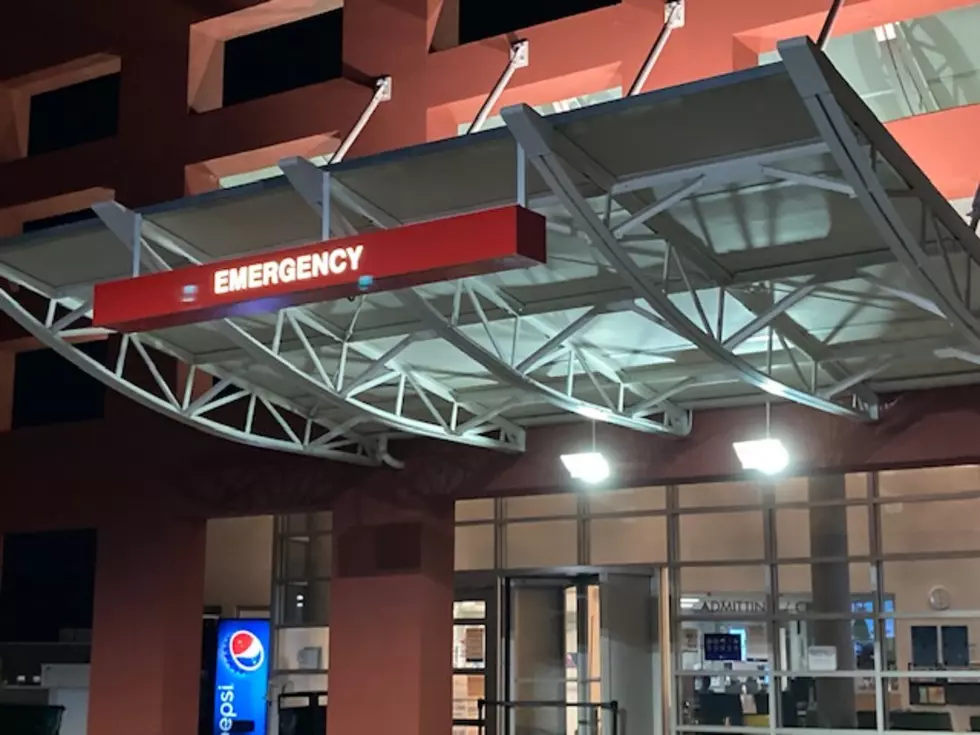 Washington Dept. of L & I Wants 4.9% Hike in Workers' Comp Rate
Confluence Central Washington Hospital
Public hearings are scheduled later this month to consider proposed hikes in the rate for workers' comp premiums in Washington State.  L&I workers' compensation insurance covers about 2.66 million workers and nearly 198,000 employers in Washington.
If a request is approved to increase the average hourly rate employers and workers will pay for workers' compensation insurance next year, the increase would average out to an additional $65 a year for each full time employee.
Most workers pay about a quarter of the premium which L & I estimates will amount to an additional $11 in 2024, and employers carrying the rest of the increase.
Labor and Industries Director Joel Stacks says the 4.9% request is lower than what the agency expects to pay for claims in 2024 and the difference will be covered with reserve funds for a fourth consecutive year.
"With help from our reserves, we're finding a balance between charging enough to cover costs and keeping rates steady and predictable, as Washington employers deal with economic uncertainty and lingering impacts of the pandemic," L&I Director Joel Sacks said.
L & I also attributes the rate increase request due to increases in the state's average wage in recent years.  "It's good for workers that wages are rising, but that means the cost of replacing wages when a worker gets hurt goes up too," Sacks said.
He points out the workers compensation fund investments have performed well and have helped cover compensation costs that have not been passed on in the form of steeper increases.
How Washington's rates system compares with other states
Why do we have Workers' Comp and what is it for?
Employers and workers pay into the workers' compensation system to fund wage and disability benefits and medical coverage for work-related injuries and illnesses.
Most states charge collect workers' comp premiums as a percentage of payroll so revenue to fund compensation rises with increases in employee wages.
But Washington collects premiums based on the amount of hours worked. When wages go up, the rate paid stays the same so the revenue collected to pay claims is not keeping pace. The average wage of Washington state workers is expected to increase again next year resulting in increased costs in the Workers' Comp system.
.
Public hearings planned to comment on L & I's request
Public hearings on the rate increase are scheduled for Oct. 26th, 27th, and 31st before a final decision is made. . Final rates will be adopted on Nov. 30 and go into effect Jan. 1, 2024.
Hearing details
10 a.m., Oct. 26, 2023
L&I Headquarters, Rooms S117, S118, S119
7273 Linderson Way SW
Tumwater, WA
Join electronically:
https://lni-wa-gov.zoom.us/j/84682562930
Meeting ID: 846 8256 2930
Passcode: Oct2623!
Join by phone (audio only):
253-215-8782 US (Tacoma)
Meeting ID: 428 348 2697
9 a.m. Oct. 27, 2023
CenterPlace Event Center Auditorium
2426 Discover Pl
Spokane Valley, WA
10 a.m. Oct. 31, 2023
Yakima Convention & Event Center, Room B
10 North 8th Street
Yakima, WA
Written comments can be submitted to: Jo Anne Attwood, administrative regulations analyst, P.O. Box 41448, Olympia, WA 98504-4148; or email JoAnne.Attwood@Lni.wa.gov. All comments must be received by 5 p.m. on Oct. 31.
For more information, visit www.Lni.wa.gov/2024Rates.
More From NewsRadio 560 KPQ