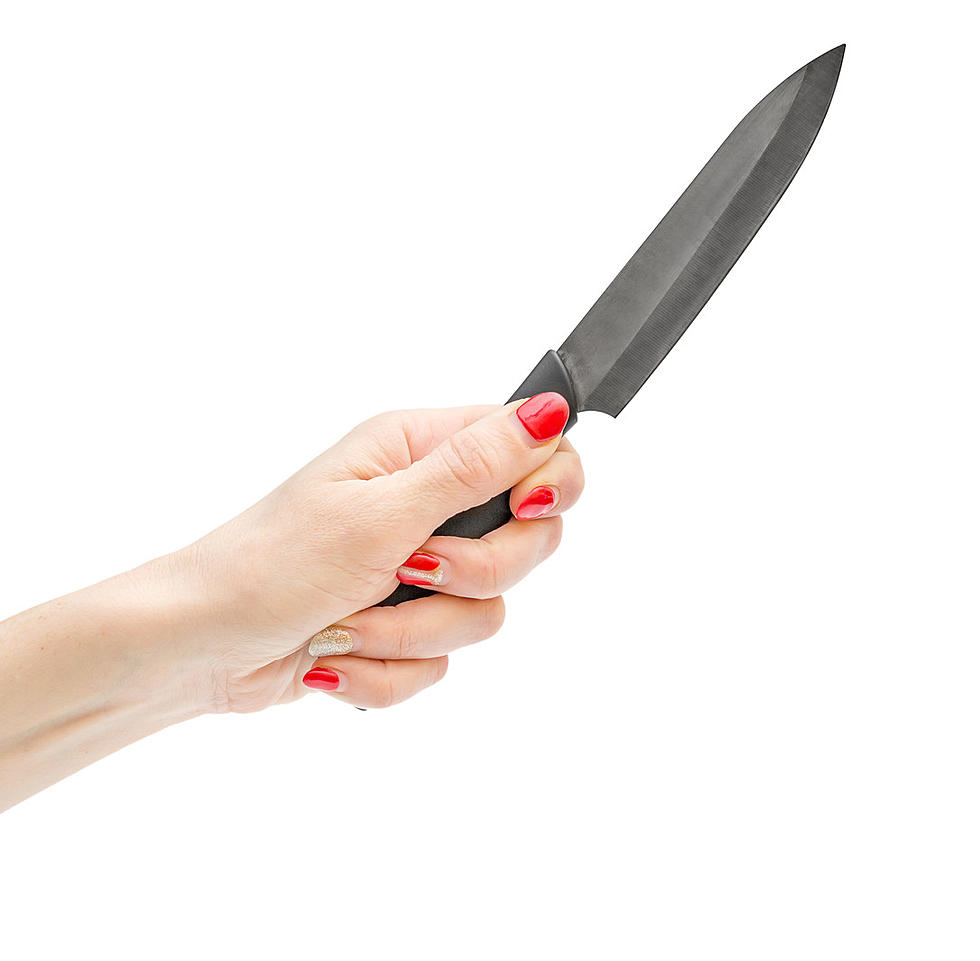 75-Year-Old Woman Accused Of Stabbing 76-Year-Old Husband
Townsquare Media
A 75-year-old East Wenatchee woman is accused of stabbing her 76-year-old husband. 
Emergency crews were sent to the 1700 block of Bluegrass Avenue in East Wenatchee where EMTs located six wounds on Jerry Kirby last Sunday. 
He was taken to Central Washington Hospital where medical staff confirmed he had a stab wound to his abdomen, as well as an abrasion to his right shoulder, two superficial cuts to his back and a laceration to his left wrist. 
Deputies arrested Valerie Kirby on suspicion of felony First-Degree Assault Domestic Violence after she initially said it was an accident. 
She later said she didn't know how the stabbing happened, but lsaid he might have grabbed her hand while she was holding a knife. 
She said he came into the kitchen calling her names after she had started cooking dinner. She described him as an alcoholic who frequently falls. 
Jerry Kirby initially said his wife had stabbed him when he called 9-1-1, but later said he fell and stabbed himself on the knife. 
Valerie Kirby was later released from jail with no bail requirement but was given a no contact order. 
A court date was also set for Valerie Kirby on March 27 in Douglas County Superior Court. Prosecutors have until Wednesday afternoon to bring formal charges against her, or the accusations could be dismissed. 
More From NewsRadio 560 KPQ