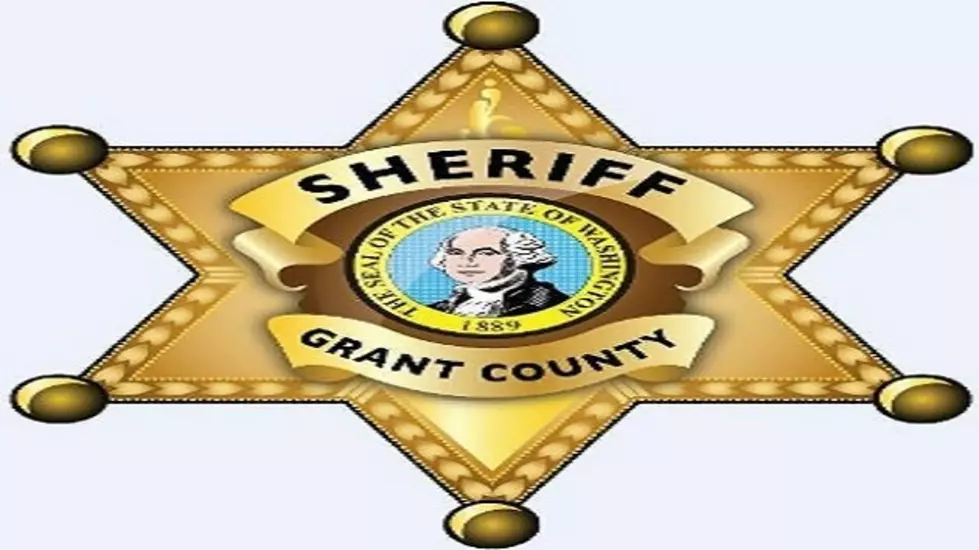 Grant County K9 Chicka Helps Nab Wanted Felon
File Photo
Grant County deputies caught a wanted felon with the aid of K9 Chicka and handler Sergeant Ric Char after the 28 year old Moses Lake man fled from a traffic stop Tuesday morning. Victor L. Solis was driving an ATV in the Larson housing community when a deputy recognized Solis and knew he had an outstanding felony warrant.
"The deputy stopped Mr. Solis and while the deputy was verifying an outstanding warrant, Mr. Solis took off on foot running through backyards in the neighborhood," said Kyle Foreman, public information officer. "During that chase, he shed his motorcycle helmet and his jacket."
K9 Chicka and handler Sgt. Char were deployed to track Solis down and found him hiding next to a shed in the 200 block of Loring Drive.
"K9 Chicka did get a bite of Mr. Solis on his right leg and EMTs checked his leg and treated it before deputies took him to the Grant County jail," said Foreman.
Solis was booked for the outstanding warrant and face additional charges of resisting arrest and obstructing a police officer.
More From NewsRadio 560 KPQ