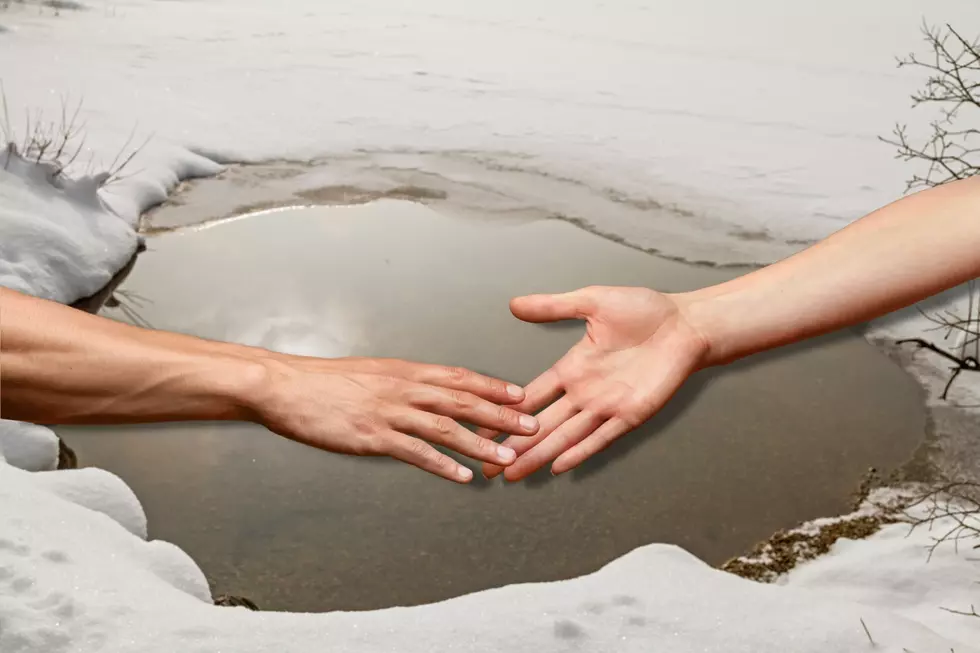 Grant County Man and his Dog Cheat Death
canva.com/Getty Images
He's a very lucky man with a very lucky dog.
A 70-year-old man from Ephrata was walking his dog Wednesday, February 8th at Billy Clapp Lake, which is between Wilson Creek and Soap Lake, when his dog ran out onto the ice and fell through. The man was attempting to rescue the dog and fell through the ice, as well.
According to Kyle Foreman, Grant County Sheriff's Department Spokesman, luckily there were bystanders nearby. They took a canoe out on the ice, rescued the man and brought him to shore. He was treated by EMT's from Grant County Fire District 12 and was then flown by helicopter to Confluence Health Center in Wenatchee and received treatment of hypothermia.
He's reportedly doing well and recovering. His dog was able to self rescue, and is safe too. According to authorities, he was in deep water for about 5 minutes before the bystanders were able to access him.
Grant County Sheriff's push ice warnings all winter long because people will attempt to walk on the ice, which during a warmer winter like we're seeing in the northwest this year,  they don't recommend traversing frozen bodies of water because the risk of falling through, as there's no way to determine the thickness of the ice.
"Tragedy was averted only because there were other people nearby who were able to rescue him and his dog," adds Foreman.
See the Must-Drive Roads in Every State
More From NewsRadio 560 KPQ