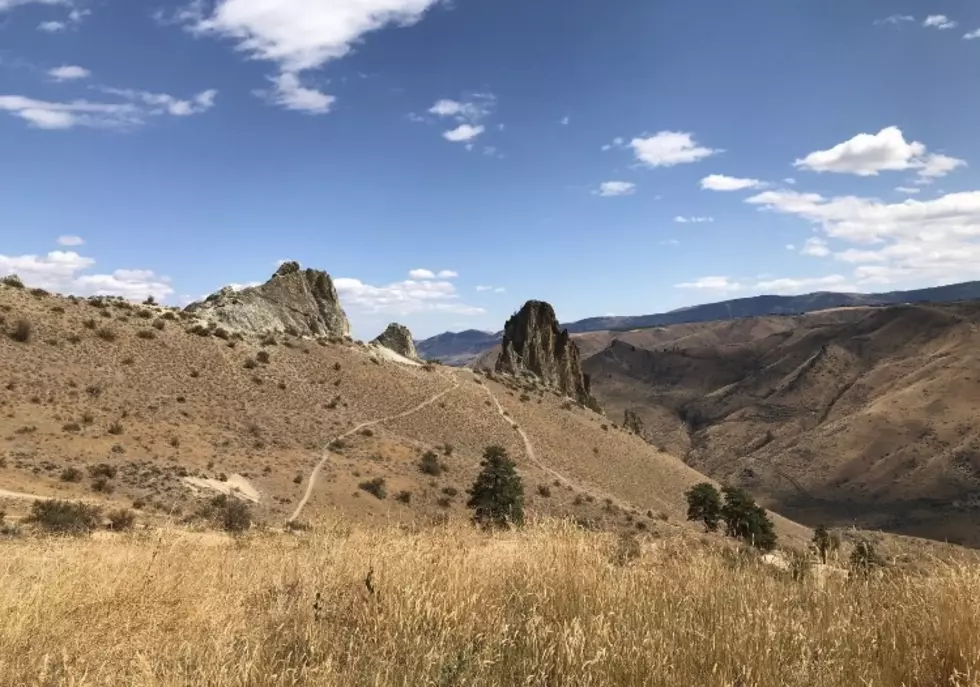 Saddle Rock Trailhead Reopens in October
Back End of Saddle Rock in Wenatchee Foothills
Saddle Rock trails will reopen after being closed for the latter half of the summer, with some improvements made on the trails.
Since July 18, Saddle Rock has been closed due to a months-long remediation project, involving the clean-up of contaminated soil during the trail's mining era.
Saddle Rock used to be a mining site, which created piles of waste rock that have been contaminating the nearby soil with arsenic and other toxic metals.
This project was in the second phase of removing these waste rock piles from a popular recreational area within the trail system.
Along with clean-up, crews worked on improving the trails and making the trails more sustainable in the long-term.
The trailhead received over $2.1 million from the  Washington State Department of Ecology grants and the city of Wenatchee to improve the trail and drainage spots
The Chelan-Douglas Land Trust hopes to have a finalized trail plan in 2023.
More From NewsRadio 560 KPQ