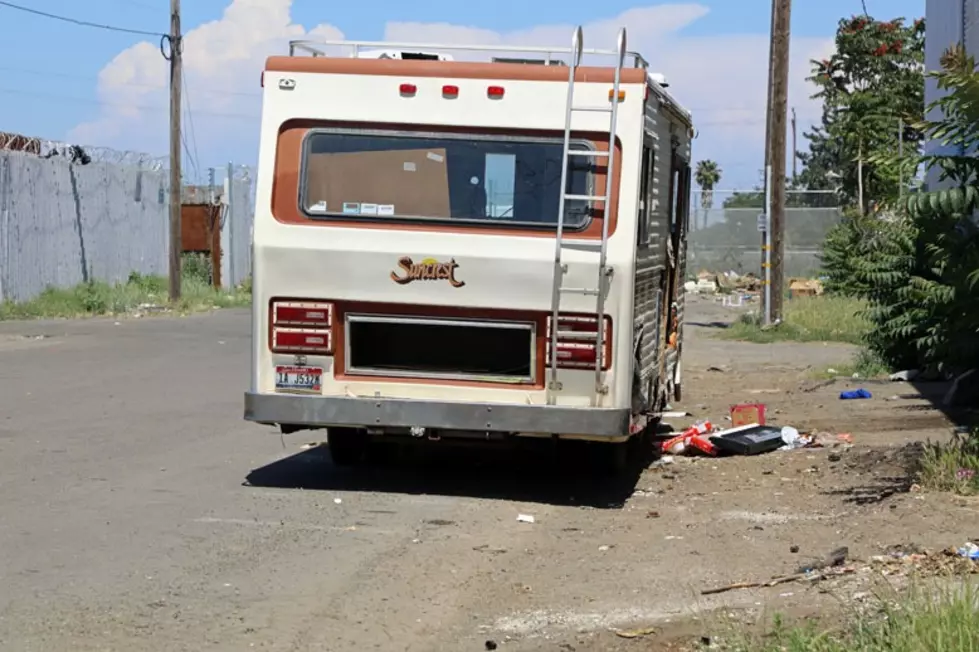 Wenatchee Purchase Of Second RV Park Moves Closer
DeJohn Davis
The city of Wenatchee is moving closer to closing a deal to buy land it's already using for its second safe park. 
The city's two Safe Parks are designated areas where people living in RV's are allowed to stay for an extended period of time, up to 120 days before having to move on. 
Wenatchee Finance Director Brad Posenjack says the second Safe Park will only occupy a portion of the acreage the city is purchasing. 
"We've kind of calculated roughly 38% of that usable property is going to be utilized by the Safe Park," said Posenjack. "The other 62% is still going to be, or at least a portion of it is going to be used by Midland Trucking." 
He said there are discussions on how to use the rest of the land over time. 
"Long term, the 62%, the non-Safe Park portion may be used for other city purposes in the future," Posenjack said. "Maybe it'll be an expansion of the RV park. Maybe it's be used for some of our utility projects." 
The second Safe Park was established after the first one quickly filled up, and the city passed an ordinance to tow unauthorized RVs off city streets. 
It's located off of Olme Garden Road in North Wenatchee – at 3420 Highway 97A. 
It can accommodate 20-25 RVs, although the city also passed an ordinance allowing the property to be used as a temporary low-barrier shelter with temporary tenants. 
The property sits on land zoned for industrial use with less likelihood its use to house homeless people would generate nuisance complaints. 
The Wenatchee City Council agenda includes consideration of an agreement to purchase roughly seven acres Jimmy and Paula Properties, LLC for $1.2 million. 
The deal would close by mid-March.  
The deal would also include a provision for Jimmy and Paula Properties, LLC to lease back the northern section of the property for two-years at $3,000 a month. 
More From NewsRadio 560 KPQ